We launched a paper version of the website under the name of Jumpin' from 6 to 6.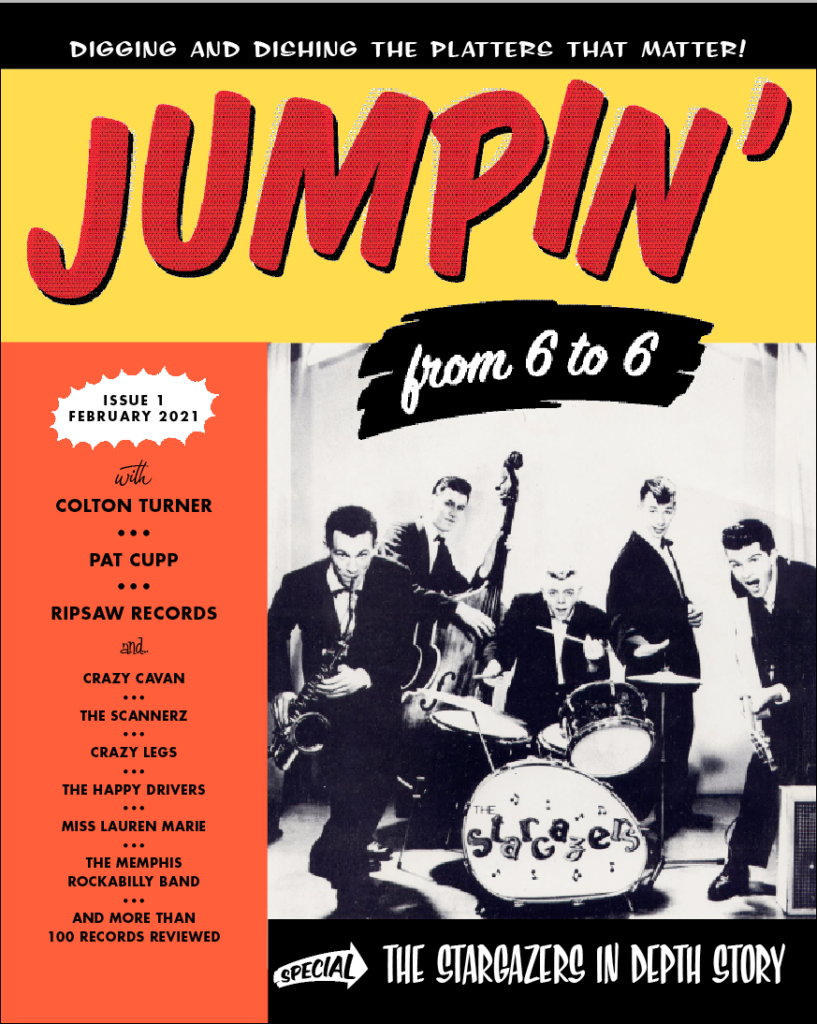 The first issue (February 2021) contains 68 pages of interviews (Miss Lauren Marie, the Piccadilly Bullfrogs, Phil Haley, Pat Cupp, Crazy Cavan) articles (the story of the Stargazers, Ripsaw records, Happy Drivers, Crazy Legs, Memphis Rockabilly Band, Colton Turner) and more than 100 records reviewed.
You can buy it through amazon in the following countries.