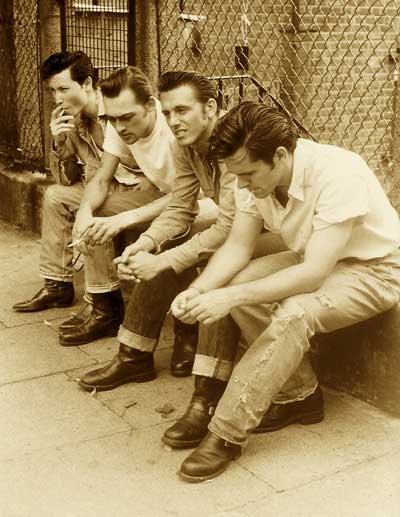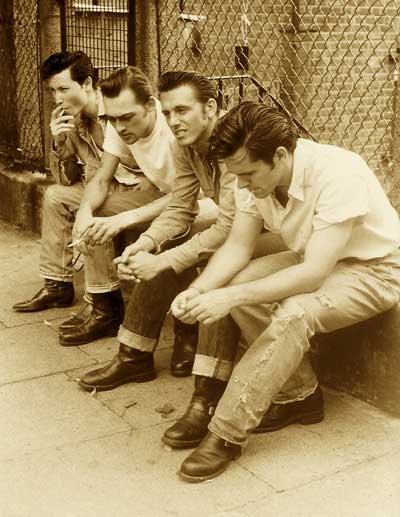 Born Bad
A short-lived rockabilly band from North London formed in 1988 by Guy Bolton (guitar) and Alain Whyte (vocals and guitar). Bolton introduced Whyte to Spencer Cobrin (drums), a guy he knew for having jammed with in a band that later became Carlos & The Bandidos. Ian Arrow, the bass player was recruited through a newspaper. They rehearsed a bit and quickly gigged in the London area.
Some songs, produced by Boz Boorer, were recorded and "Movin' On" and "Born Bad" later appeared on the comp' 20 Blasters From Blighty (NV COMP 001).
Arrow then left the band and his replacement was Gary "Gaz" Day (Frantic Flintstones, Sharks, Gazmen, Nitros…) but they eventually disbanded after a few gigs when Bolton went on to form another band.
Whyte, Cobrin and Day evolved into The Memphis Sinners and then became Morrissey's backing band. Bolton joined Mouse (Red Hot'n'Blue) to form Switchblade a rockabilly / rockin' blues band.
Born Bad – 1989