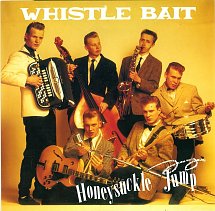 Whistle Bait – Honeysuckle Jump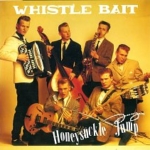 Goofin' records – Goofy 510 [1988]
Honeysuckle Jump – Dream a Little Dream Of Me
Whistle Bait was a rock'n'roll band from Finland led by Vesa Haaja (Barnshakers) with Marko Makela on double bass, Juha Tynkkynen on drums, Vesa Tynkkynen o, lead guitar, Kim Drockila on piano and accordion and Jarkko Ravi on saxophone.
Side A is pure jumpin' jive with accordion, a bouncin' rhythm, hot saxophone solos. This tune also features guest Timo Jarvinen on baritone sax.

On the flip, there's a cover of the classic jazz song (athough erroneously credited to Haaja) Dream a little dream of me turned into a rock'n'roll song.
Fred "Virgil" Turgis