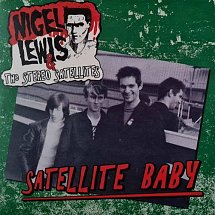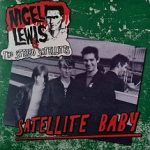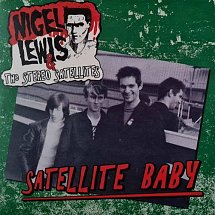 Nigel Lewis And The Stereo Satellites – Satellite Baby
Crazy Love Records – CLEP64434 [2021]
Satellite Baby / Surfin' Bird – The Train Kept A Rollin'
Nigel Lewis of the Meteors fame recorded these three songs with Chris Shearwood on acoustic guitar and Stewart Rhodes on snare drum December 1980 while still playing with the Meteors.
If there's an undeniable historical interest, the musical aspect is also gratifying if you don't expect a clean sound or else. Don't forget that this is the recording of an informal rehearsal. The sound is raw, and the performance somewhat wild. The terms of low-fidelity or even no-fidelity can't even apply here. At best, one could describe it as the mix between a bare-bones version of Garage rock with a hint of Tav Falco and Panther Burns, especially in their rendition of Train Kept A-Rollin'.
It's a limited edition of 300, including red, gold, green, white & black vinyl, so grab a copy while you can.