Nigel Lewis – What I Feel Now the Nigel Lewis Solo Album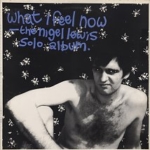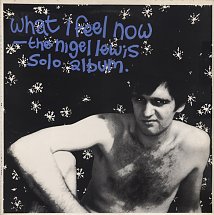 Media Burn MB10 [1986]
True – The Search – It's Time – There Must Be Something – You're My Best Friend – Love Song – Orchids And Roses – Heart Of Darkness – What I Feel Now – Ffuzzbox – Bomber
Nigel Lewis (the Meteors, the Escalators, the Tall Boys) recorded this album in 1986. He recorded it alone, using a multi-track recorder.
'What I Feel Now' is one weird and experimental album, to say the least. The result is a mix of garage, psychedelia, and even a bit of new wave (some tracks reminding a bit of a garage version of Joy Division.) Lewis seems in a daze (and the listener sure is after the whole album), and his voice is buried under layers of distorted and fuzz guitar with minimal drums provided by a drum machine.
The Radioactive Kid
Share the post "Nigel Lewis"