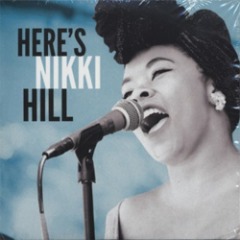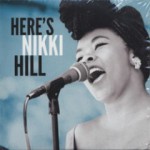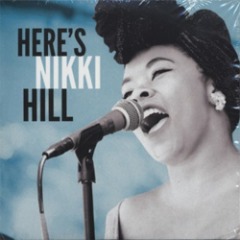 Deep Fryed Records – 2013
Ask Yourself  – Her Destination  – I've Got A  – Right On The Brink  – Gotta Find My Baby  – I Know  – Don't Cry Anymore  – Strapped To The Beat  – Who Were You Thinking Of  – Hymn For Hard Luck
When you listen to Nikki Hill's debut album, there are a whole lot of references that literally jump to your face and ears. The names of Ike & Tina  Turner, Barbara Lynn, Dinah Washington, Barbara George, Chuck Berry, Bo Diddley, Carl Perkins come to mind. But Nikki Hill (I mean the band Nikki Hill) is more than the sum of their influences. In fact one can describe them with just one little single word. A word too often used to describe any kind of musician with a guitar that it had almost lost its meaning. This word is Rock'n'roll. Nikki Hill is one hell of a rock'n'roll singer and like Little Richard one of her most obvious influence (as proved by the cover and the title) she takes no prisoners. When she rocks, she's like a storm and when she croons she puts all her soul and aims straight at your heart.
Matt Hill, Nikki's husband plays sharp guitar breaks that come like a second voice but also deliver a solid groove helped by Ed Strohsahl on bass and John Meyer on drums.
Pure dynamite for your ears.
Fred "Virgil" Turgis