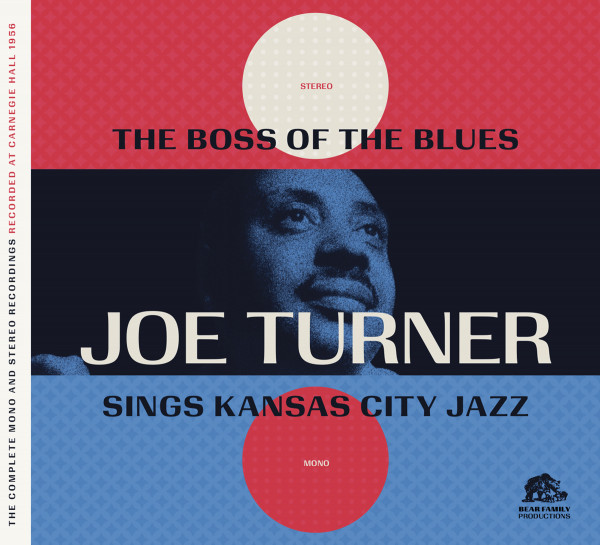 Big Joe Turner – The Complete Boss Of The Blues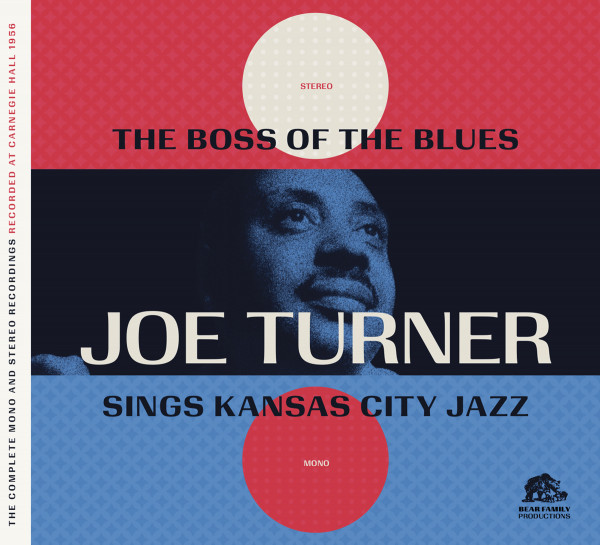 Bear Family BCD17505 [2020]
CD1
Cherry Red (Stereo) – Roll 'Em Pete (Stereo) – I Want A Little Girl (Stereo) – Low Down Dog (Stereo) – Wee Baby Blues (Stereo) – You're Driving Me Crazy (Stereo) – How Long Blues (Stereo) – Morning Glories (Stereo) – St. Louis Blues (Stereo) – Piney Brown Blues (Stereo) – Pennies From Heaven (Stereo) – Roll 'Em Pete (Take 4) (Mono) – Roll 'Em Pete (Take 5) (Mono) – Cherry Red Blues (Take 1) (Mono) – Cherry Red Blues (Takes 2 and 3) (Mono) – Morning Glories (Takes 1 and 4) (Mono) – Low Down Dog (Take 4) (Mono)
CD2
Cherry Red (Mono) – Roll 'Em Pete (Mono) – I Want A Little Girl (Mono) – Low Down Dog (Mono) – Wee Baby Blues (Mono) – You're Driving Me Crazy (Mono) – How Long Blues (Mono) – Morning Glories (Mono) – St. Louis Blues (Mono) – Piney Brown Blues (Mono) – Pennies From Heaven (Mono) – Testing The Blues (Mono) – St. Louis Blues (Take 1) (Mono) – You're Driving Me Crazy (Mono) – I Want A Little Girl (Takes 1 and 2)

What an excellent idea that Bear Family had to reissue this album initially released in 1956.
If you remember (so to speak), in 1956, Big Joe Turner was almost synonymous with Rock'n'roll. In January, Elvis Presley had played Shake Rattle and Roll and Flip Flop and Fly on TV. Later that year, Johnny Burnette would record Honey Hush, and of course, Bill Haley made regular incursions in Turner's repertoire, whether on disc or stage.
Oddly enough, at the same time, Turner and his label Atlantic decided to revisit his roots and recorded "The Boss of the Blues Sings Kansas City Jazz."
He reunited a cast of veterans whose names were associated with Count Basie, Duke Ellington, Tommy Dorsey. But the key ingredient was the presence of Pete Johnson, the pianist with whom he started to sing in Kansas City in the late twenties.
To complete the cast, Basie's arranger, Ernie Wilkins, was drafted in to write the charts.
And of course, what steals the show is Turner's voice: powerful as a trumpet, subtle as a reed. Turner was the man who swung the Blues and put the Blues in the swing.
With such a cast, who learned its chops by playing endless jam sessions in the smoky bars of Kansas City, it was not difficult to recreate that atmosphere in the studio, and one can hear that everyone was relaxed. Not only is the listener treated with some of the very best blues recorded at the time, but he also has the feeling to witness a reunion of old friends. This feeling runs through the whole record. Furthermore, with no commercial restrictions in mind, the band can go beyond the three minutes mark if necessary to leave more room to the soloists.
This reissue proposes the original album in two versions: the stereo mix on CD1 and the mono mix on CD2. One studio track (Pennies From Heaven) that didn't make it in the final album is included here, as well as alternative takes, falses starts, and rehearsal. Not only you have one essential record, but you also have the chance to sneak through the door of the studio and assist in the music in the making.
https://www.bear-family.fr/turner-big-joe-the-complete-boss-of-the-blues-2-cd.html
Fred "Virgil" Turgis