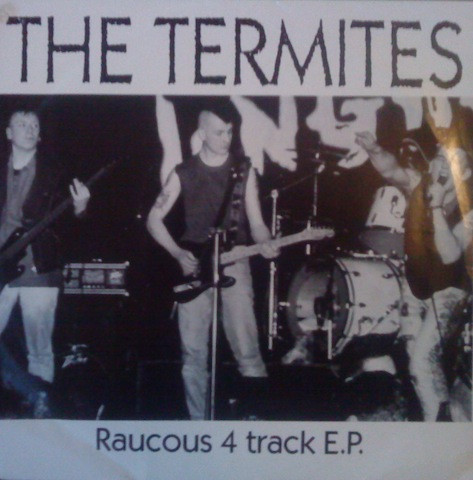 The Termites – Raucous 4 Track E.P.
Raucous Records RAUC008
Every Time– Rockin' All Night / Home Sweet Home–Long Time Now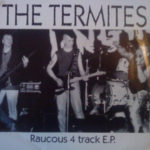 The Termites were a Psychobilly band from Scotland. They formed in the second half of the eighties. In 1987, they appeared on the compilation album Gypsy Girl with the excellent Devil Call. The following year, they released their first EP on Raucous Records. The band was then Ewin Murray on drums, Scott "Bally" Ballantine on guitar, Kenny Mitchell on vocals and Gerry Doyle on electric bass. The Psychobilly they play is very aggressive and fast, with distorted guitar in the wake of the early Coffin Nails, the Krewmen and sometimes Mitchell's voice sounds a bit like a wild and demented version of Pip (Guana Batz). The whole thing is rather pleasant and well done, albeit not very original.It could be a tad repetitive on a long-play, but the EP format suits them well.
The Radioactive Kid