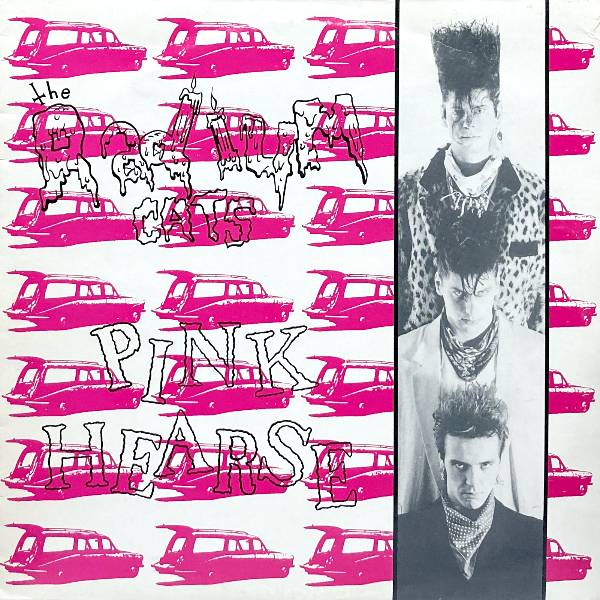 Radium Cats (the) – Pink Hearse
Raucous Records Rauc 013T [1991]
Pink Hearse / Teenage Werewolf – Haunted By Your Love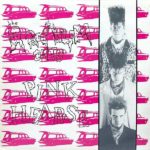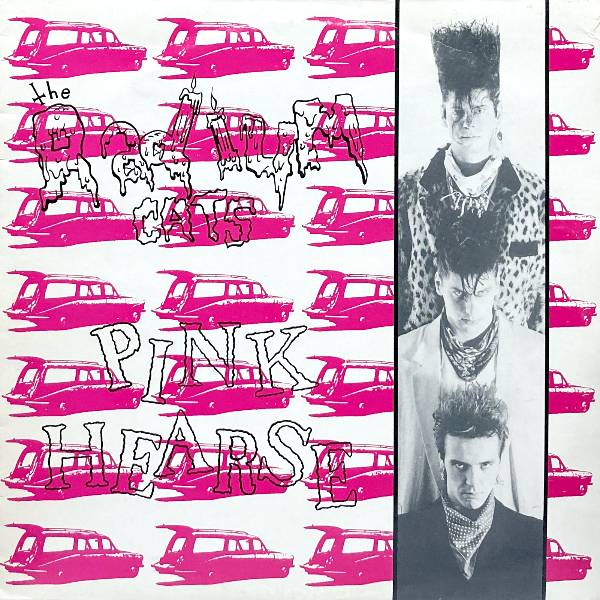 The Radium Cats, the Scottish Psychobillies with the crazy quiffs, released this three-song 12" in 1991 on Raucous Records.
Brothers Lee and Paul Paterson are still respectively on double bass and guitar, but Mark Carr has replaced Johnny Maben on drums. Maben later joined the Kaisers. Lee takes the lead vocals on Pink Hearse and Haunted By Your Love, while Paul sings Teenage Werewolf.
Pink Hearse is wildly rocking, with a Gene Vincent feel to it. If the melody is somewhat traditional, the song is highlighted by a hot guitar solo in a superb Gallup meets Setzer vein. Teenage Werewolf is not the Cramps tune (all songs are originals) and sounds more like a slow from the Fifties, although it has a slight gothic and weird mood (well, it's a werewolf-themed tune, what did you expect?). The last track, Haunted By Your Love, is a slow-paced threatening tune, sounding like the missing link between the Cramps and the early Guana Batz.
Fred "Virgil" Turgis