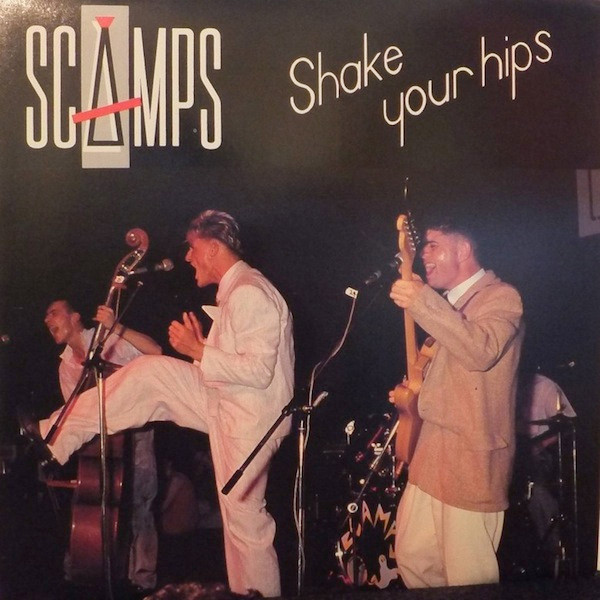 scamps
Scamps (the) – Shake Your Hips
Nervous Records NEP 006 [1991]
Shake Your Hips (live) / Afore Ye Go – Keep On Going Straight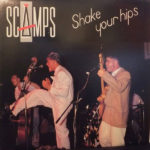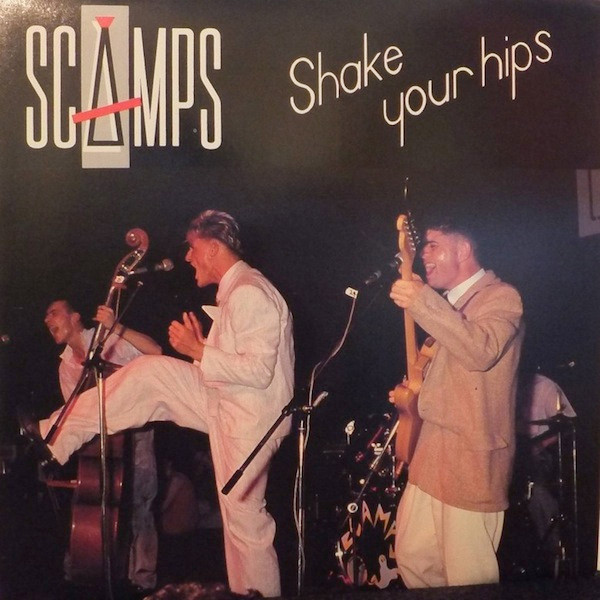 The Scamps first recorded Shake Your Hips on their debut mini-album in 1986 in their "Restless meets the Keytones" style. This Iive version recorded in 1991 is way more heavier with a steady and menacing beat. There's a very great solo by Joël Lagnier on guitar and the band knows how to interact with the audience.
The two tracks on side B comes from the album Mayday and both are self-penned. Afore Ye Go is a superb modern Rockabilly, led by Joël's slide guitar and a solid double-bass. Keep On Going Straight is a fast tune on a boogie-rock beat (think Sure Like The Look In Your Eyes). Both songs are close to what Restless recorded with Steve Whitehouse on Movin' On.
---
Scamps (the) – Don't Be Worried
Studio SDH – SDH311 [1984]
Don't Be Worried / Live Fast Die Young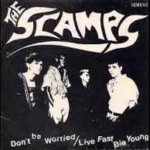 Debut single by the Scamps before the morphed into a Keytones / Restless influenced band. On this single the line-up of this French band was Bruno Peisey (vocals), Joël Lagnier (guitar), Frederic Mascrier (slap bass) and Marc Kornet (drums.)
A-side starts with a slow introduction then evolved into a mean rockabilly with a touch of psychobilly number. B-side is a cover of the Blue Cats.
Fred "Virgil" Turgis