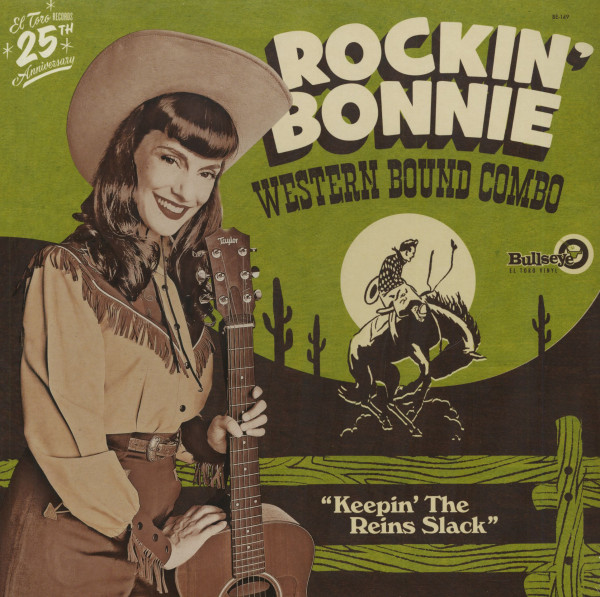 Rockin' Bonnie Western Bound Combo – Keepin' The Reins Slack
Bullseye – BE 149 [2021]
A Full Time Job – I Gotta Know – I'll Get Along Somehow – Get With it – Hell Ride Boogie – I'm Getting Wrong – South / Loss – Sure Fire Kisses – Somebody's Gonna Take Your Place – Serenade In G – Let's Settle Down – The Side Of Town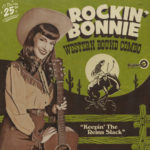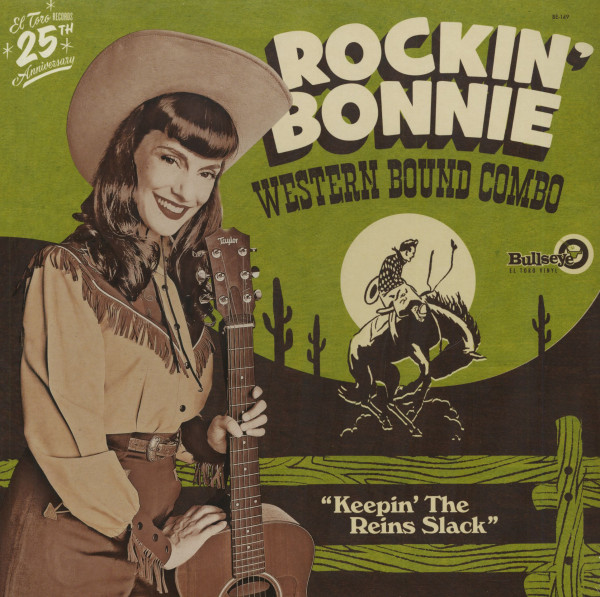 Friends, if you dig Hillbilly, Honky-Tonk, Country-Boogie and Western swing, stop all your activities; I have something special for you: Rockin' Bonnie Western Bound Combo's latest album. This five-piece band is one of the best things to happen to true country lovers in ages. They come from Italy, but they nailed that sound so perfectly that you wouldn't believe it.
Rockin' Bonnie sings lead on most of the tracks. The main quality of her voice is something that, surprisingly, you don't often find: simplicity. She doesn't try to sound mean or hide behind mannerisms. She simply sings with her heart in a joyful way. How refreshing!
Max sings lead on Bob Wills' Get With It and Loss, a self-penned track written with George Jones' The Race Is On in mind. He also shares some duets with Bonnie and most of all, plays a mighty hot guitar and trades licks with Matt, the band's secret weapon, who plays fiddle, steel, banjo and mandolin. Bobby and Manuel bring the swing and the drive.
The set comprises covers (Eddie Arnold, Bob Wills, Ernest Tubb, Merle Travis, Goldie Hill…) and originals.
Now, roll back the rug and dance to the sweet sound of Rockin' Bonnie Western Bound Combo!
Available here.
---
Rockin' Bonnie Western Bound Combo – Loud and Proud
El Toro [2016]
Loud and Proud – There AIn't Better Time – Once More – Don't Worry
This excellent ep opens with the band's own Loud and Proud. It's a solid western swing tune with duet vocals between Bonnie and lead guitarist Max Zampini in the great Bob Wills tradition with steel, fiddle, lead guitar. Next Is a cover of Tibby Edwards sung by Zampini and features – like the other two songs of B-side – a piano.
Once More is another original that already sounds like a classic hillbilly. Last but not least is a superb slice of hillbilly boogie with Red Sovine's Don't Worry
Fred "Virgil" Turgis