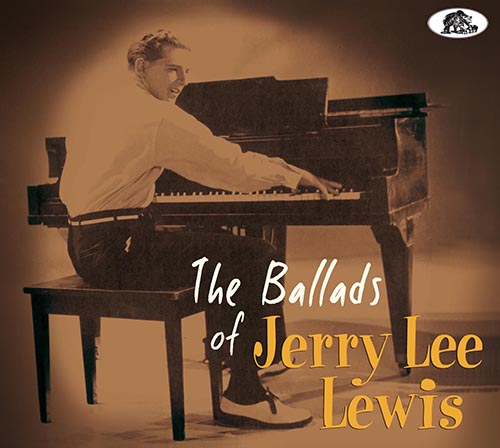 Jerry Lee Lewis – The ballads of Jerry Lee Lewis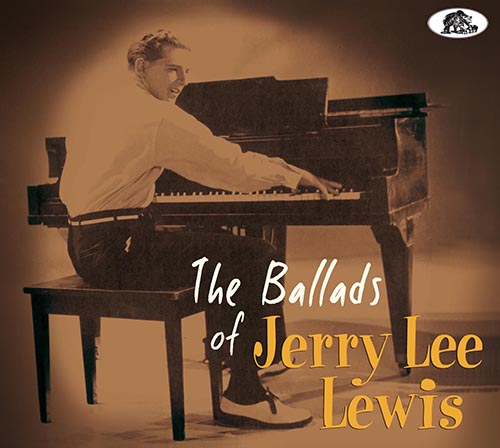 Bear Family – BCD17544 [2020]
Crazy Arms – Invitation To Your Party – Born To Lose – I Could Never Be Ashamed Of You – Tomorrow Night – I'm The Guilty One – Fools Like Me – Will The Circle Be Unbroken – Sail Away (Duet With Charlie Rich) – Set My Mind At Ease (Stereo) – I'll Make It All Up To You – It Hurts Me So – Love Letters In The Sand – How's My Ex Treating You – You Win Again – I Know What It Means – Turn Around – The Ballad Of Billy Joe – It All Depends – Love On Broadway – Seasons Of My Heart (Duet With Linda Gail Lewis) – Someday – That Lucky Old Sun – Cold Cold Heart – Love Made A Fool Of Me – Goodnight Irene – I Can't Seem To Say Goodbye
Jerry Lee Lewis set the rocking piano on fire, metaphorically and literally, with songs like Whole Lotta Shakin Goin' On, High School Confidential, and Great Balls Of Fire recorded for Sun. After his fall, he made a triumphant comeback as a country singer on Smash/Mercury Records in the mid-'60s.
Of course, country music was not a new thing in Lewis' music, and it was already a massive part of his repertoire on Sun. After all, his first recording, included here, was a cover of Ray Price's Crazy Arms. Actually, all kind of music was part of his repertoire. Knowing that he had a rough diamond that could not be easily polished, Sam Phillips tried almost everything to see what could happen in the studio.
This 27-song compilation gathers some of the best country-tinged sides and rockin' ballads he recorded for Phillips and Sun between 1956 and 1963. And, though I like his harder edge, I always thought that this genre suited him best, showcasing his piano playing that rolls with grace and, most of all, his great, rich, and warm voice. Those recordings reveal the great singer he was. On these country weepers, he can make the best of his crooning voice. More than that, he has a way to appropriate these songs that totally makes you forget the originals. This is not an easy task to compete with Hank Williams, Leadbelly, Lonnie Johnson, and Ray Price.
The set is complete with two duets, one with Charlie Rich and another with his sister Linda Gail Lewis.
If you don't know this side of his art, I strongly recommend this cd. And even if you, like me, own the Sun box-set published by Bear, it's a good thing to have these sides on the same support. And the detailed booklet is an excellent addition to the product.
Fred "Virgil" Turgis