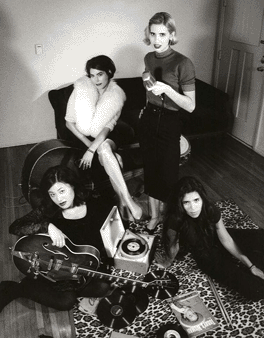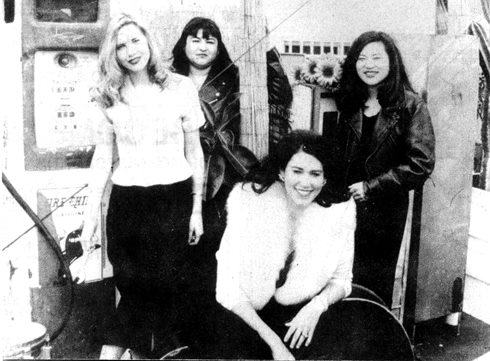 Whistlebait formed soon after Josie Kreuzer (vocals and rhythm guitar) moved from Buffalo to Los Angeles in 1992. A couple of months later, she met guitar player Teri Tom through an ad in a local newspaper and both of them then recruited double bassist Jennifer Quinn and their first drummer, a guy called Scott soon replaced by Cleo Ramone. Within a year she left and Elaine Ferraro took her place behind the drums. It was their first band. Their lead singer remembers "We were extremely raw sounding –as first bands usually are."
Their first gig was an opening slot for High Noon and they also opened for Glen Glenn and Lee Rocker.
The band never had any official release though they made two demos, one they weren't satisfied with and a second one recorded by Wally Hersom (Big Sandy). Talking about this recording and the eventuality to release it Kreuzer joked " I really don't know if those recordings will ever be released—I can't foresee putting them out in the near future…. Maybe after I'm dead or something?!"
In 1996, just after a show at The House of Blues in LA on Elvis' birthday for their annual benefit Whistlebait disbanded "we wanted to go in different directions musically. I wanted to stay traditional rockabilly, I think the others were aiming more towards a harder edge/alternative sound" explains Kreuzer.
It happened just before the band was scheduled to perform in England at the Hemsby weekender "I told (the rest of the band) that we should at least do this last gig, but they wouldn't budge (cause they were still angry with my decision to quit the band)… so I called the promoter of Hemsby and told him that the band broke up, but if he wanted, I would still come over and do the show alone. I've been a solo artist ever since." Kreuzer pursued as a solo artist releasing three albums on her own label with Teri Tom appearing on the second one (As Is, 1999).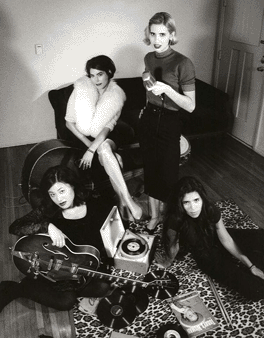 Josie Kreuzer's interview here.