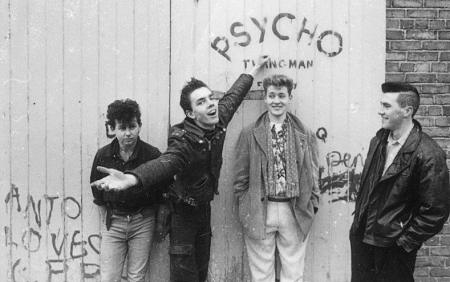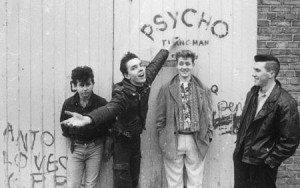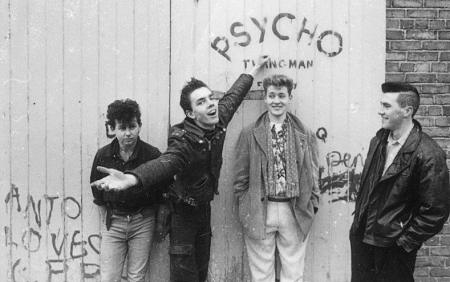 Country: Ireland
Genre: Rockabilly
Sean Foy: vocals/lead guitar
Frank Rynne: rhythm guitar
Pat Harte: double bass.
Leo Regan: drums
Discography
Hep Bop/Boy Meets Girls – 7" – Souterrain Records – 1984
Don't Bring Me Down / What I Say – 7" – Solid Records – 1987
Those Handsome Devils formed in 1983, first playing inder the name of Crazy Times. At first they were just Foy and Harte busking in the streets of Dublin. Then they were joined by drummer Leo O'Regan who left after a few gigs to be replaced by Johnny Bonnie. At the same time a rhythm guitar player, Frank Rynne, was added. By the time the band recorded its first single Bonnie had left to be replaced by Leo Regan. The single was recorded at the famous Windmill Lane studios with producer P.J. Curtis. It was very well received and was made "single of the week". Some other songs were recorded but never released at the time like the classic Johnny Cynic, an original later covered by Sharkbait (their version can be heard on the Live At the Klub Foot album) and Scared Stiff.
In 1986 the band switched to electric bass and opted for a more garage sound and released their second single but disbanded soon after.
They reformed in 2007 for a one off gig in Dublin.