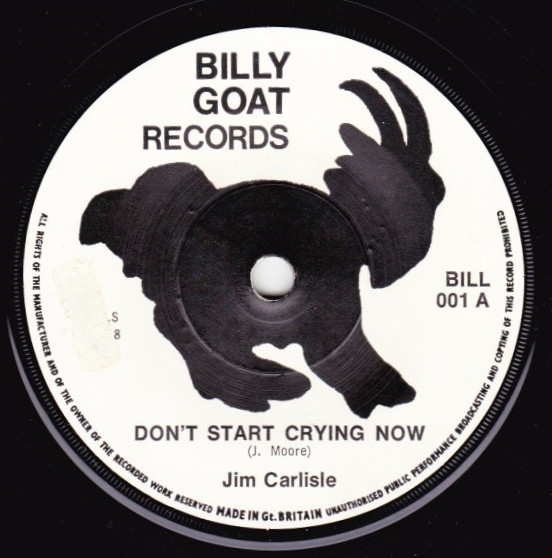 Jim Carlisle – Don't Start Cryin' Now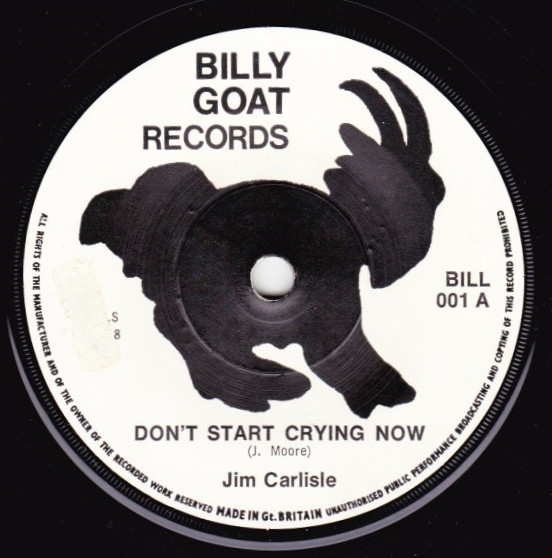 Billy Goat BILL 001 [1978]
Don't Start Cryin' Now / She Knows How to Rock Me
Jim Carlisle, who later formed the Blue Rhythm Boys with Paul Ansell, made his debut recording on Billy Goat records in 1978 with this single on which he plays all instruments.
The A-side is a Slim Harpo tune turned into a Rockabilly that wouldn't be out of place on Sun or Meteor labels. The sound is impressive, very authentic as some would say, and if you didn't know it was recorded by a British guy in the late seventies, you'd swear it comes straight from an old dusty box of unissued tapes from the fifties.
The same goes for Piano Red's She Knows How to Rock Me which is more rockin' blues.
Fred "Virgil" Turgis