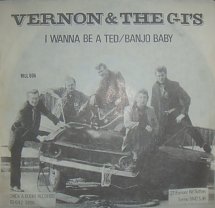 Vernon and the G.I.'s – I Wanna Be A Ted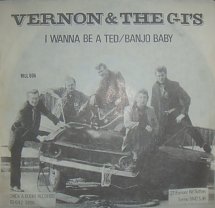 Billy Goat Records BILL 006 [1980]
I Wanna Be A Ted / Banjo Baby
Vernon and the G.I.'s recorded this single for Billy Goat Records (Jim Carlisle, Shotgun.) and released it in 1980. Both songs are originals.
There's no surprise as everything is in the titles of the songs.
"I Wanna Be A Ted" is a Ted-rocker with a very compact sound and a saxophone. The B-side is a hillbilly ditty with the appropriate banjo.
Fred "Virgil" Turgis