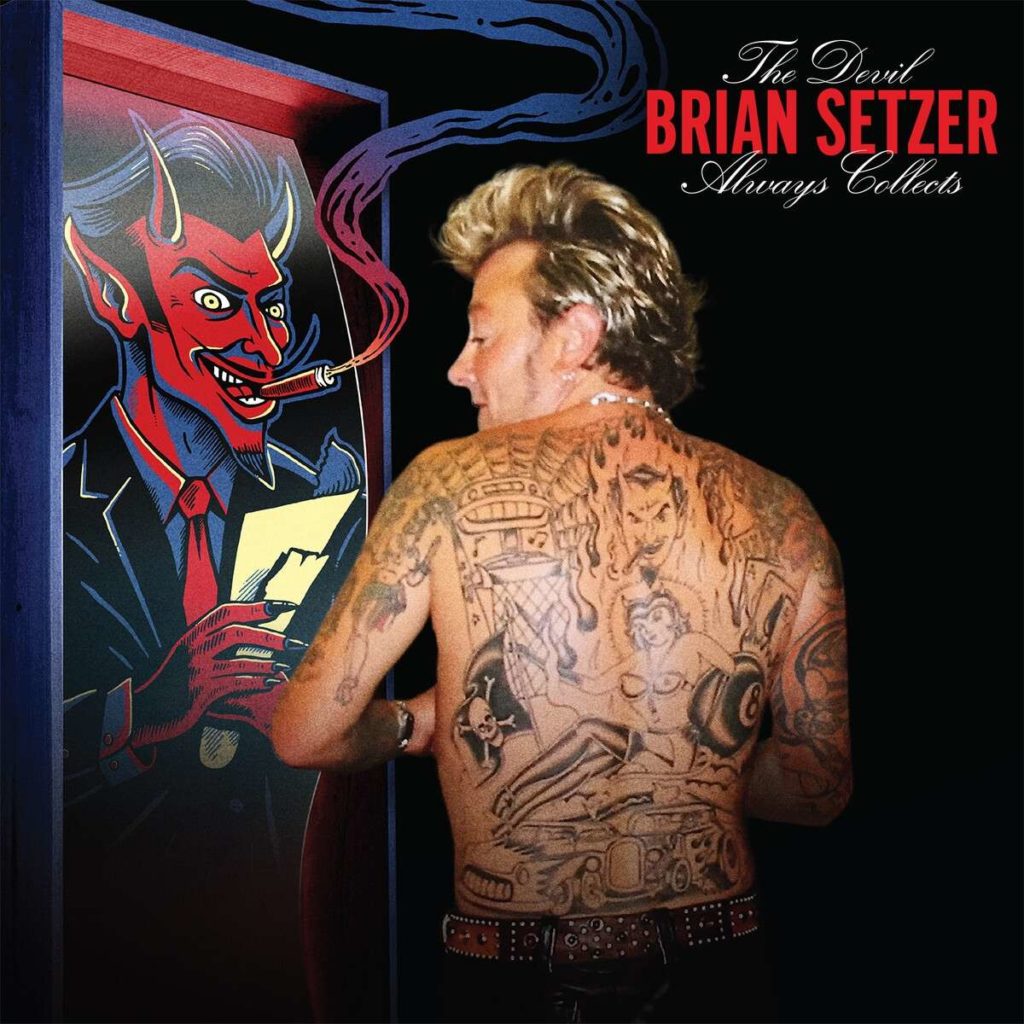 Brian Setzer – The Devil Always Collects
Surfdog Records – 90869-1 [2023]
Rock Boys Rock – The Devil Always Collects – Girl On the Billboard – The Living Dead – What'll It Be Baby Doll? – Black Leather Jacket – She's Got A Lotta…Soul! – Play That Fast Thing (One More Time) – A Dude'll Do (What a Dude'll Do) – Psycho Suzie – One Particular Chick
In an interview given to promote his new album, Brian Setzer declared that he had written more than thirty songs to keep only the best, namely the eight that make up The Devil Always Collects, to which he added three covers.
The result is an album that is rich and varied but nonetheless coherent.
The album begins with Rock Boy Rock, a whole program in itself. On this song, Setzer does what he does best: he takes a classic rock'n'roll structure (here, the tune is reminiscent of Gene Vincent and his guitarist Cliff Gallup) and, while combining classicism and modernity, transforms it into a timeless tune.
The album's title track opens with a frantic Johnny Kool-style riff, but the song takes a new direction when the quasi-gospel choruses kick in. We dream of a Setzer/Reverend Horton Heat duet on such a song.
Setzer had already dabbled with Country-rock with 59 in 2001 (Ignition). This time, he returns to it by covering Del Reeves' The Girl On The Billboard. He does perfect justice to the song, helped by the round and warm bass of Jimmie Lee Sloas. The Living Dead is also a cover, although lesser-known (the song was recorded in 1961 by Jim Burgett). The original version was already excellent and quite weird, but Setzer takes the song even further by adding to the "B horror movie" vibe, an arrangement that gives the song a "James Bond movie song" feel.
There are, of course, typically Setzerian Rockabilly tunes instantly recognizable, such as What'll It Be Baby Doll? Or A Dude'll Do (What a Dude'll Do) (the latter, so Setzerian that it resembles Cock-A-Doodle Don't). With Black Leather Jacket, Setzer seems to reconnect with the style of his solo albums from the 1980s, Live Nude Guitar in particular. We often border on bad taste, but strangely, the energy, the rhythm and the song manage to get the point across, and the song quickly becomes addictive.
She's Got A Lot Of Soul is probably the weakest track of the set. His kind of Soul with horns struggles to convince, and the whole thing seems very artificial. It's a shame since the song, which sounds a bit like Who Could Really Love This Car But Me, would benefit from being recorded with a bluesy, dirtier and rougher sound. Let's move on quickly to Play That Fast Thing. Written by Nick Lowe and initially recorded by Rockpile (a group that included Nick Lowe and legendary Stray Cats producer Dave Edmunds), it can be seen as a nod to the Stray Cats' early days in London and a tribute to Dave Edmunds.
Psycho Suzie sounds like a powerful, big-sounding version of Blast Off with a great country/rockabilly-inspired solo. The album closes with One Particular Chick, which could be described as Jazz-noir for lack of a better term. This piece, if we imagine it with the Brian Setzer Orchestra, would have its place on the excellent (and vastly underestimated Lonely Avenue).
There you have it: in just eleven almost-perfect pieces, Setzer offers an album that sounds both modern and current but also like a retrospective of his career, revisiting the styles and the best moments of some of his key albums.
Available here.
---
Brian Setzer – Gotta Have The Rumble
Surfdog 68102 [2021]
Checkered Flag – Smash Up On Highway One – Sytack my Money – The Wrong Side Of the Tracks – Drip Drop – The Cat With 9 Wives – Turn You On, Turn Me On – Rockabilly Riot – Off Your Rocker – One Bad Habit – Rockabilly Banjo
Brian Setzer has a new album out after six years of silence (well, not really, since he reformed and toured with the Stray Cats during this time.)
This new album is produced by Julian Raymond, whose credits include, among others, Cheap Trick and Glenn Campbell. One could fear that having someone coming outside the Rockabilly/Rock'n'Roll circle could not work. But to the contrary, I find that it forces Setzer to reinvent and challenge himself. Also, Setzer didn't call back his usual crew but chose to play with session men, namely Victor Indrizzo on drums and David Roe Rorick on bass. Rorick toured with Johnny Cash and played bass on John Mellencamp, Dwight Yoakam, and Billy Joe Shaver's albums. Indrizzo recorded with Sheryl Crow, Meat Loaf, Depeche Mode and Boyzone (ouch! I can hear some Rockabilly teeth cringe from here).
Against all odds, this eclectic mix works fairly well.
Co-written with Slim Jim Phantom, Checkered Flagg features heavy pounding drums and a menacing riff. Not the most original nor the best of the set, so it's good to have it as an opener so that you can fully enjoy the rest of the disc. Smash Up On Highway One is far more original, a wild tune, with a riff inspired by Dick Dale. Stack My Money is pure Rockabilly gold and proves if needed that Setzer's bag of rockabilly licks is bottomless.
The Wrong Side Of the Track is one of the highlights of the album. The melody reminds me of Ghost Radio, Setzer's collaboration with Joe Strummer. But Setzer totally turns the song into something different by adding strings, and the result wouldn't be out of place on Songs From Lonely Avenue. Drip Drop is more lighthearted, even though the singer laments about lost love, and when you didn't expect it, bam!, a stunning Rockabilly solo. The Cat With 9 Wives is pure Swingabilly with Setzer's guitar all over the place. What happens when you mix Hot Rod music with Bo Diddley's Who Do You Love? The answer is Turn You On, Turn Me On. Despite its name, Rockabilly Riot is almost Punkabilly. It's a full-throttle rocking charge. One Bad Habit sounds like an outtake from Ignition, and as usual, Setzer's solo takes you to places you're not used to. Both Off Your Rocker and Rockabilly Banjo were penned in collaboration with Dibbs Preston of the Rockats. I was thrilled to see two of my favourite artists collaborate. Off Your Rocker is different from the Rockats song of the same name. It's a middle paced rocker featuring female backing vocals, and Rockabilly Banjo is, of course, a banjo-led ditty also featuring Paul Franklin on pedal steel guitar.
Setzer delivers a superb album, supported by a solid set of originals and a perfect production. Not for the purists, but they already know that, but more for those curious to see how you can add modern ingredients in a 70-year old genre.
---
Brian Setzer – Rockabilly Riot! Live from the Planet
Surfdog 253147 [2012]
Ignition – '49 Mercury Blues – This Cat's On A Hot Tin Roof – Drive Like Lightning (Crash Like Thunder) – 8-Track – Slow Down / Folsom Prison Blues – Put Your Cat Clothes On – Blue Moon of Kentucky – Pickpocket – Rumble in Brighton – Runaway Boys – Cry Baby – Great Balls Of Fire – Red Hot – Seven Nights to Rock
Though his recent studio albums vary in quality, Brian Setzer remains one of the top rockabilly acts when on stage. His latest live album, recorded during a tour that took him, two drummers (including Slim Jim Phantom), tow bassists and a pianist from Europe to Australia with Japan and North America in between is another proof, if needed that he's still the king of modern rockabilly.
The first good surprise comes from the set-list. Setzer has dropped songs like Stray Cat Strut, Gene & Eddie and Rock This Town to make room to rare covers (Great Balls Of Fire, Seven Nights To Rock) or lesser played songs like Cry Baby or 49 Mercury Blues, the latter in a trio version way more powerful than the studio version with the Orchestra. Two songs from his latest release (Instru-Mental) are also included and though I had major reserves about the studio versions, they take all their sense on stage (partially due to the excellent recording work). the other good surprise is simply the performance. You have to go back to Ignition in 2001 to find him in such a good form. The band is tight and Setzer's playing is inspired and creative and what you hear is a band that works together, not a singer/guitarist and a backing band. This is particularly audible on Slow Down/Folsom Prison Blues on which you can hear the pleasure that Setzer has to trade licks with Kevin McKendree on acoustic guitar. An excellent album from start to finish, more than that a lesson of Rock'n'roll.
Rock This Town, Stray Cat Strut, Sexy & 17 and Fishnet Stockings are available in mp3 format.
---
Brian Setzer – Setzer Goes Instru-Mental
Surfdog 233291 [2011]
Blue Moon Of Kentucky – Cherokee – Be-Bop-A-Lula – Earl's Breakdown – Far Noir East – Intermission – Go-Go Godzilla – Lonesome Road – Hillbilly Jazz Meltdown – Hot Love – Pickpocket
Well, fine, Brian Setzer is a damn good picker but how I wish I could have loved this album more. This is not bad but it just sounds like a missed opportunity.
Some songs are just quick reworking of classics that Setzer plays for years and really don't bring anything to his glory. Seriously who wants to hear another version of Blue Moon Of Kentucky or Be Bop A Lula, even by Brian Setzer? And when he picks his banjo you can expect something new, why not a real bluegrass number with mandolin or dobro or whatever. Instead of that what you have is a clean (in the sense of "sterile") version of Earl's Breakdown a song he plays live since 1983. Cherokee is a bit better but reveals the major flaw of the album: its production. The sound is way too clean, totally disembodied and for the most part evokes a cd one can find with guitar methods. And the lack of interaction between the rhythm section and the solist doesn't help either. Let's quickly forget Go-Go Godzilla that sounds like a self-parody to concentrate on the few good numbers of the albums. "Far Noir East" seems to have been written for the Brian Setzer Orchestra album "Songs From Lonely Avenue" like a cross between Harlem Nocturne and the Stray Cats little known jewel Jade Idol. Intermission is really jazzy, with a strong Charlie Christian feel and a guest vibraphonist and you regret that there aint no more guests on this album to enhance the final result. For example Lonesome Road is really good too, more or less in the Jimmy Bryant style and it's too bad that there is not a guest steel guitar on that tune (or why not, Setzer on both as we all know that he plays steel too). And though enjoyable, the remaining songs seems to have been improvised on the spot around a single riff.
It seems that this is not this time that my dream to hear him do an instrumental album with a small jazz combo will come true.
---
Brian Setzer – Red Hot & Live
Surfdog Records [2007]
Red Hot – This Cat's On A Hot Tin Roof – Get It Off Your Mind – Slow Down – Put Your Cat Clothes On – Take A Chance On Love – Broken Down Piece of Junk – Peroxide Blonde (In A Hopped Up Model Ford) – Tennessee Zip – Mini Bar Blues – Runaway Boys – Stray Cat Strut – Rocket Cathedrals – Fishnet Stockings – Rock This Town – Gene & Eddie
To be honest, although I'm a huge Setzer fan I didn't really know what to expect with this live album recorded in 2006 in Japan with Robbie Chevrier on piano, Ronnie Crutcher on bass and the great Bernie Dresel on drums.
On one hand the idea of an album made for one third of Setzer classics heard many times before on live records (both official and bootlegs), one third from the pleasant but not very original "Tribute to Sun Records" and the remaining third from the highly disappointing " 13" had nothing to excite me.
On the other hand I was more than curious to hear those classics played with a new arrangement with piano or a second guitar (a configuration not used by Brian Setzer since The Knife Feels Like Justice era 20 years ago) and maybe the tunes from " 13" would sound better on live than on the studio takes.
And I must admit that once again, Setzer caught me.
This album is nothing less than excellent. It manages to capture perfectly the excitment of the live performance, and it's amazing how much a piano or a second guitar can change the sound compared to the trio format. The sound is full and pure rock'n'roll. The Rockabilly/Sun tunes are all excellent with sparkling guitar and real rockabilly piano courtesy of Robbie Chevrier. What could sound sterile on record takes here its real dimension, one of the best exemple being "Put Your Cat Clothes On". The songs from " 13" sound raw and good when they are played live with this this line-up, especially the glam "Rocket Cathedrals" (do I hear a electric bass on this one?) and the instrumental tour de force "Mini Bar Blues" quoting Les Paul and Jimmie Bryant.
But the real surprise to come from this album is the way they inject new life in those classics that are "Stray Cat Strut", "Runaway Boys" (one of the best version I heard and believe me I have quite a few bootlegs) and "Rock This Town" which starts like a good ol' boogie woogie to quickly evolve into a pure rock'n'roll gem.
This album proves (if needed) that when he doesn't waste his talent in Christmas albums or pre-marketed album for Japanese audience, Setzer can rock like nobody else.
---
Brian Setzer – Rockabilly Riot Vol. 1 A Tribute To Sun Records
Surfdog Records 44068-2 [2005]
Red Hot – Slow Down – Real Wild Child – Rockhouse – Put Your Cat Clothes On – Lonely Weekends – Get It Off Your Mind – Just Because – Glad All Over – Flatfoot Sam – Rock N Roll Ruby – Blue Suede Shoes – Tennessee Zip – Mona Lisa – Peroxide Blonde (In A Hopped Up Model Ford) – Get Rhythm – Stairway To Nowhere – Boppin' The Blues – Rakin' & Scrapin' – Sweet Woman – Flyin' Saucers Rock N Roll – Lonely Wolf – Red Cadillac & A Black Moustache
Brian Setzer's idea for this album is simple, and lays in the title, it's a tribute to the greatest rockabilly label, the one that started it all: Sun records.
One can wonder what the use of recording such a record, especially with tracks like Blue Suede Shoes, Boppin' the Blues, Just Because and Red Hot. Setzer claims that he made it to introduce these songs to a new generation. Well, this is a noble cause, so let's give him credit for that, and we know that he didn't make it for money, NOBODY makes money with rockabilly.
The recording itself is very good. What you have is a very inspired Brian Setzer, and if you want to compare to another all cover album it's far better than Stray Cats' Original Cool. His voice is very strong and it goes without saying that his guitar play is top notch. Though the fans of his flashy style could be deceived, Setzer serves the songs rather than his own glory. He's perfectly supported by Mark Winchester on double bass and Bernie Dresel on drums (the best rhythm section Setzer ever worked with) and Kevin McKendree adds a solid pumping piano to the ensemble. Even the Jordanaires join in on a couple of songs. They remain very faithful to the original versions which is both a strenghth and a failing. Sure there's no betrayal, and if you dig the originals you'll like Setzer's but in the end this album lacks of originality (which is often the case with tribute albums). At leats it proves that Rockabilly and Rock'n'roll are the kind of music that Setzer plays the best.
---
Brian Setzer – Nitro Burnin' Funny Daddy
Surfdog Records 44022-2 [2003]
Sixty Years – Don't Trust A Woman (in A Black Cadillac) – When The Bells Don't Chime – That Someone Just Ain't You – Rat Pack Boogie – Ring, Ring, Ring – Drink Whiskey And Shut Up – Smokin" n Burnin' – Wild Wind – St. Jude – To Be Loved – When The Bells Don't Chime (banjo Mix)
Recorded with Johnny Spazz Hatton on bass and Bernie Dresel on drums and released just after the fabulous Ignition, Nitro Burnin' Funny Daddy came, at first, as a disappointment. Only years later, I gave this album a second chance, and boy, was I right to do so. Nitro Burnin' Funny Daddy deserved to be rediscovered.
The first two tracks, Sixty Years and Don't Trust A Woman, sound like Live Nude Guitar with a hint of ZZ Top blues in the guitar for the former. Setzer also achieved a similar sound with songs like Can't Go Back To Memphis on Choo Choo Hot Fish. More or less in the same vein is Drink Whiskey and Shut Up. This tune, propelled by a powerful jungle drum beat, wouldn't be out of place on a George Thorogood album.
When The Bells Don't Chime is a country song with a sixties feel and lovely harmony vocals. One can find two versions of this song; the second one puts the banjo to the fore, giving the song a more bluegrass feel.
That Someone Just Ain't You dates from the early '90s. The Stray Cats demoed the song for Let's Go Faster, but it never was recorded for the album. It's nice to have it resurrected, for it's an excellent Doo-wop inspired song like the Stray cats could do.
Rat-Pack Boogie is an instrumental, with Setzer demonstrating his massive talent on the fretboard, mixing Jazz, Country picking and Rockabilly all into one song.
Ring Ring Ring is a perfect example of Setzer's brand of Rockabilly, similar to Slip Slip Slippin' In. Smokin'n' Burnin' sounds like Carl Perkins' Matchbox revisited by the 68 Comeback Special. Not very original, but terribly efficient. Wild Wind is a slight adaptation of Frankie Laine's Cry of the Wild Goose, a cinematic tune that creates pictures of wide-open spaces in your mind. It would have been a perfect tune for a western.
The next tune, St. Jude, is the album's weak point. This gospel-tinged number is way too much, both musically and lyrically. Fortunately, To Be Loved, a cover of a Doo-Wop tune by the Pentagons is way better.The Japanese version features a bonus instrumental titled Jumpin' at the Capitol with Tony Garnier (Robert Gordon, Bob Dylan) on double bass, Greg Bissonette on drums and Sid Page on violin. It's a hot Jazz tune with echoes of Gypsy Jazz. Also, a two-Cd edition exists with Setzer singing Sinatra's Luck Be A Lady backed by the Brian Setzer Orchestra on the second CD.
---

Brian Setzer – The Knife feels like Justice
EMI [1986]
The Knife Feels Like Justice – Haunted River – Boulevard Of Broken Dreams – Bobby's Back – Radiation Ranch – Chains Around Your Heart – Maria – Three Guys – Aztec – Breath Of Life – Barbwire Fence
In 1984, Setzer came to a point in his career where he felt too limited with the labels "Rockabilly" and "Guitar Hero" sticked to him. He wanted to show and prove he was more than a Grestch guy who sings about Cadillacs an Pin-Ups. With a more ambitious vision in mind he parted way with the Stray Cats and reinvented himself as a heartland rocker (on a side note it was also the beginning of the mullet period). He was helped in this process by Don Gehman the man behind the sound of John Mellencamp's Scarecrow and, according to his own words, by a "real band" (understand two guitars, a full drumkit, a keyboard and an electric bass) including members of Tom Petty's Heartbreakers, Kenny Aronoff (John Mellencamp) and Tommy Byrnes who was for a brief period the fourth Stray Cats.
After an apparition at the first Farm Aid, the debut album from the "new" Setzer was released in 1986. If the result is not entirely convincing and really sounds dated by moment (especially that typical 80's drums sound), the curious and open-minded listener will find a couple of good things.
The title track opens brillantly the disc and sets the pace (though the lyrics are still obscure to me). "Bobby's Back" is a dip into R&B (via MTV) and was already present in the Stray Cats setlist in 1984, as is "Barbwire Fence" another highlight of the album. "Radiation Ranch" is a solid rocker based upon a simple but efficient guitar riff, later recycled to write "Drive Like Lightning (Crash Like Thunder)" more than ten years later.
But the real good surprises come from "Aztec" (co-written with Heartbreakers' Mike Campbell) and "Maria" (another collaboration, this time with Steve Van Zandt) both with a strong social comment revealing a new side of Setzer. Even though some stuff is just average, the whole album remains coherent. But Setzer didn't pursue in this way and without a clear vision of what to do of his "freedom" (without a pre-definite musical genre) he oriented himself toward FM rock on the catastrophic "Live Nude Guitar", but this is another story.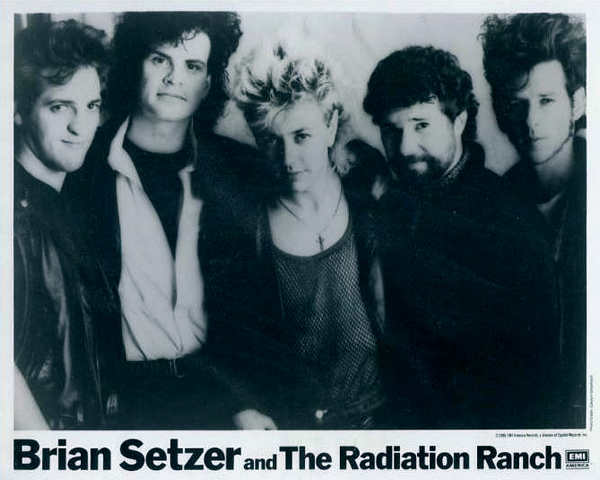 ---
Brian Setzer – Live Nude Guitar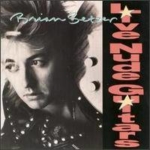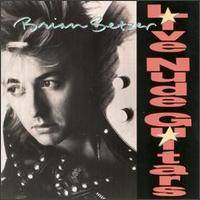 EMI Manhattan [1988]
Red Lightning Blues – Rockability – Rebelene – Nervous Breakdown – Every Tear That Falls – Temper Sure Is Risin' – When the Sky Comes Tumblin' Down – She Thinks I'm Trash – Love Is Repaid by Love Alone – Rosie in the Middle – So Young, So Bad, So What – The Rain Washed Everything Away
After The Knife Feels Like Justice failed to convince the audience (but was he really convinced himself?), Setzer knew he had to return to familiar territories. He dropped the second guitar and the keyboards and reduced the line-up to a power trio. With the faithful Tommy Byrnes switching on bass and Jerry Angel on drums, Setzer put back his guitar up to the fore. If he couldn't be considered as a serious songwriter, he could still play the rocker card.
Ironically, if Setzer left the Stray Cats in 1984 to be free from the Rockabilly image, it appeared that he didn't know what to do with that newly acquired freedom. If its predecessor showed some coherence, trying to follow the steps of John Mellencamp and Bruce Springsteen, Live Nude Guitars is a collection of songs that go in every direction possible. For better and mostly for worse.
Things begin not that bad with Red Lightnin' Blues (a heavy rocker) and Rockability that could have been a Stray Cats track. Rebelene is still good though a bit wasted by the production. On Nervous Breakdown, Setzer sounds like a parody of himself. How Setzer, who claimed his love for Cochran everywhere, can miss this cover? It's beyond me.
Every Tear is even worse; it's one of the worst songs of the album: a pop ballad with an awful FM production.
Temper Sure Is Risin' gives you hope. It's not great, but it's a boogie-rock with a hot guitar solo and Bruce Willis on harmonica.
But these hopes vanished instantly with When the Sky Comes Tumblin' Down. It's not enough that the song is terrible, but the production is awful, and the synthesizer horns nearly made my ears bleed.
Once again, the terrible production waste the few qualities one could find in She Thinks I'm Trash.
Love Is Repaid By Love Alone is a good song. It's too much on many aspects (the strings, Setzer who tries to put as many notes as he can) but, somehow, it works.
With just a light guitar and an accordion, Rosie In the Middle seems a bit out of place. It's without a doubt the best song of the album, and one can regret that Setzer didn't go more in that direction for that record. But it's not enough to save Live Nude Guitar. Especially when it's followed by So Young So Bad, So What (can you do something more cliché? I don't think so.) and The Rain Washed Everything Away. After all these years I still wonder if it's a joke or not.
Setzer toured briefly during the Summer of 1988, but by the end of the year, the Stray Cats were back on tracks.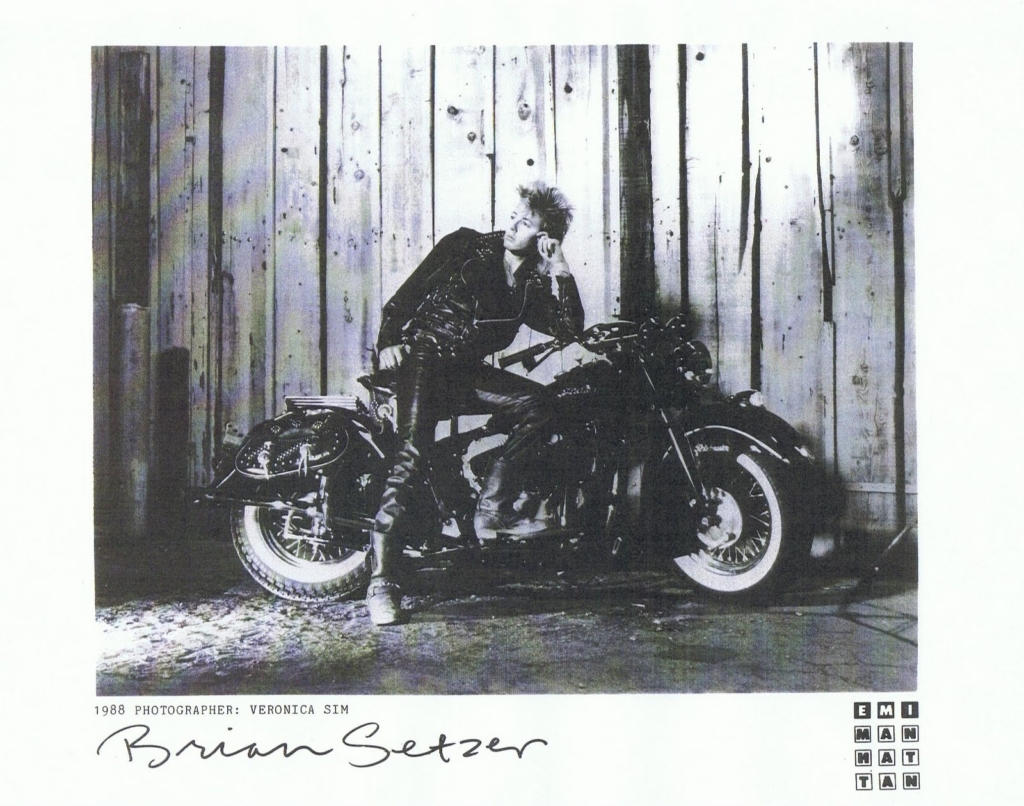 ---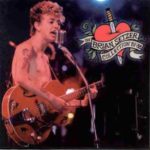 Brian Setzer – Brian Setzer Collection 81-88
EMI
(She's) Sexy + 17 – Rock This Town – Summertime Blues – The Knife Feels Like Justice – Boulevard Of Broken Dreams – Echo Park – When The Sky Comes Tumblin' Down – Cross Of Love – Every Tear That Falls – Thing About You – Waitin' For Desiree – Bobby's Back – Keep Your Lovin' Strong – Living Souls – The Rain Washed Everything Away – I Won't Stand In Your Way – Runaway Boys – Chains Around Your Heart
EMI released this compilation album when, call that a coincidence, Setzer was toping the charts with his 17-piece big band and the excellent Dirty Boogie album.
Chances are the newly converted to the sound of the Orchestra might have been surprised by the stuff included in that album. With the exception of four Stray Cats songs that sound a bit out a place, the songs date from a period when Setzer tried to reinvent himself as a serious rocker closer to Tom Petty, John Mellencamp or Bruce Springsteen. Nothing wrong with that, and despite a production that sounds terribly dated now, there's a lot of good things on the two albums recording during that era (the Knife Feels Like Justice and Live Nude Guitar) but they lacked of that little something that made the difference with the Stray Cats or his later solo stuff.
What really makes this compilation worthwile, especially for Setzer hardcore fans, are the the B-sides and the many unreleased outtakes, some being very good like the Springteen-esque Waiting For Desiree. Some of the songs from that period (Cross of Love and Thing About You) would later be recorded by the Stray Cats. It also includes the version of Summertime Blues than the one recorded for the movie La Bamba.
---
Fred "Virgil" Turgis