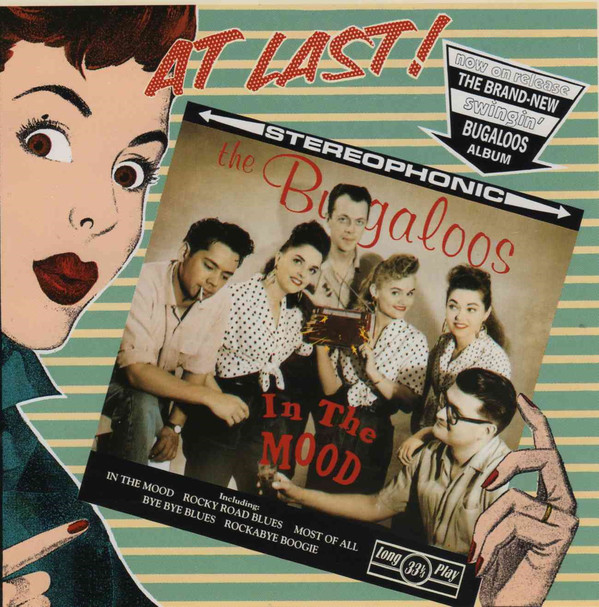 The Bugaloos – In the Mood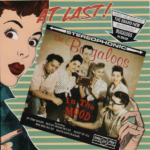 Rockhouse Records – ROCKCD9318 [1993]
Rockabye Boogie – Most Of All – Be Bop Baby – Baby I Love You So – At The Old Town Hal – Love Me – Rocky Road Blues – In The Mood – Crazy Real Gone Blues – Bye Bye Blues – Frankie's Out On Patrol – You Can Do No Wrong
The Bugaloos were a three piece female harmony band from the Netherland, featuring Lil' Esther.
Their sound was a mix of "sisters" bands (Fontane, Davis, Dinning, Miller) as well as Nita, Rita and Ruby with a dash of Rockabilly à la Collins Kids thrown in for good measure.
In the Mood is their second album and benefits of the presence of Jelle aka Joe Sixpack (who later joined the Ranch Girls and the Ragtime Wranglers) on guitar. This guy is one the great masters of the Rockabilly guitar on the modern scene next to pickers like Deke Dickerson, TK Smith. He brings rockabilly to their swing and swing to their rockabilly.
All songs are covers but the band is good enough to always turn them into something new and interesting. Even an ear worm like In the Mood that makes me cringe even when played by Bob Wills is pleasant here. But how could you resist to the charm produced by the sweet voices of those three girls.
From Hillbilly bop with a hint of western swing to a sweet ballad with Rockabilly in between and a bit of jazz, you'll sure enjoy this moment with the Bugaloos.
After the Bugaloos disbanded Esther and Marga formed Jess'n'Jill & the Sinners before singing as a solo act. Read more about all that here.
Fred "Virgil" Turgis