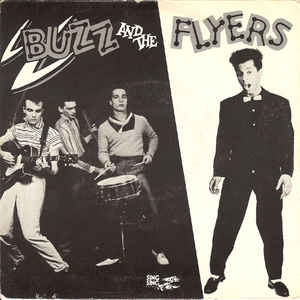 Buzz and the Flyers – Little Pig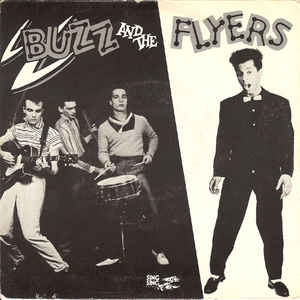 Sing Sing Records ‎– S1002 [1980]
Little Pig – You Crazy Gal You – Let's Bop
Buzz and the Flyers were one of the leading bands of the Rockabilly revival of the late seventies. Like the Rockats and Robert Gordon, they helped to pave the way for the Stray Cats' international success.
This EP features the group's early line-up with the fantastic Dig Wayne on vocals, Michael Gene on guitar, Pete Morgan on bass, and Rock Roll (if you have to choose a nickname to play this music, you might as well pick this one) on drums.
Syl Sylvain, of the New York Dolls, produced it and released it on his own Sing Sing label. It's interesting to see that at the same time, Jerry Nolan, drummer of the New York Dolls, played with the Rockats.
The A-side is a cover of Dale Hawkins' Little Pig. Its bare-bone and sparse sound captures the Rockabilly spirit like very few managed to do since the fifties.
Even better is You Crazy Gal You. This one has a strong Charlie Feathers feel without sounding like a carbon copy. Listening to this today, you realize that the fantastic Michael Gene is one of the Rockabilly scene's unsung heroes. His style incorporates the best of Cliff Gallup and Scotty Moore to mix it with more moderns elements.
This essential EP end with a frantic cover of Jack Earl's Let's Bop.
Fred "Virgil" Turgis