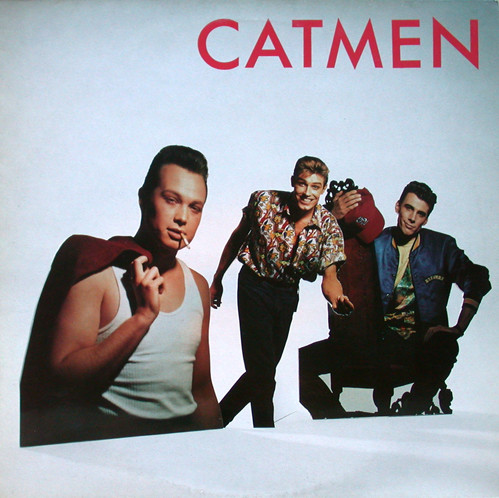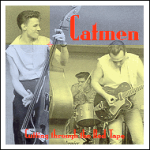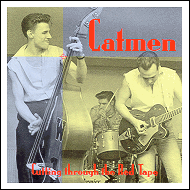 The Catmen  – Cutting Through The Red Tape
Nervous Nerdcd060 [1990]
She's The World ~ It's Too Late ~ I Keep Thinkin' Of You ~ Why Would I Lie ~ Gone Ridin' ~ I Still Can't Get Away ~ I've Lost The Race ~ I Need You Tonight ~ I'm Gonna Make Her Mine ~ Loving You ~ You Turn Me On ~ I Think She Will ~ Little Devil ~ I Can't Go On ~ I Can't Live Without You ~ I'm Still In Love With You.
The Catmen, were a neo-rockabilly trio from Holland that played a very smooth kind of melodic neo-rockabilly. Cuttin' Through the Red Tape was their second album. Their music could be best described as Restless meets Chris Isaak even if their singer isn't as good as the Californian boy, but their rendition of Gone Ridin' is quite good. They worked hard on the melodies and vocal arrangements too helped by Pete Gage in the producer's seat. Mark Harman of Restless plays guitar on two tracks. Not bad but like many album, they should have reduced the number of songs to concentrate on the superior material and avoid repetition (16 songs of lost love are way too much).
---
The Catmen – Catmen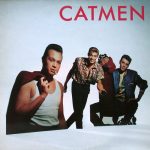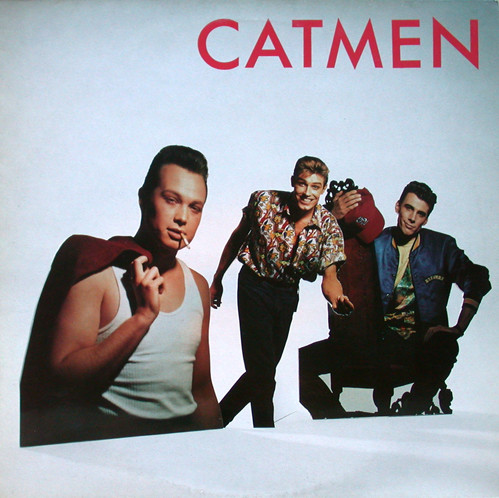 Nervous Nerdcd044 [1989]
Tell Me – There's A Girl In My Heart – Who Was She? – Be Good To Me (Hold Your Love) – Glad To See You Baby – Will You Stay – The Running Man – Lost Without You – She's Drivin' Me Mad – My Little Girl – Tonight – Trivialities
The Catmen were a neo-rockabilly trio from the Netherland with Bernard Verheij on guitar and lead vocals, Robert Woudman on double-bass, and Paul Dookernamp on drums.
They play a very original brand of neo-rockabilly with a pop side axed on the melodies. One could relate them to the Vanish Without A Trace/After Midnight era of Restless. The songs are good; the musicianship is solid; it's just too bad that the vocal is a bit approximative and sometimes slightly out of tune.
Fred "Virgil" Turgis