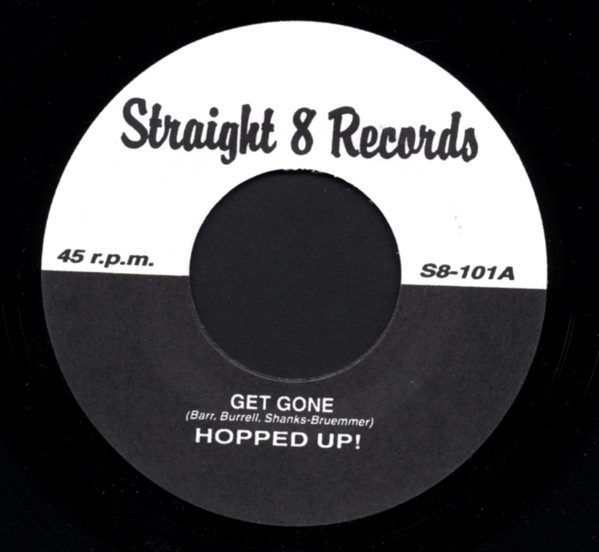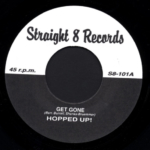 Hopped Up! – Get Gone
Straight 8 Records – S8-101 [2004]
Get Gone – Rock & Roll Rocket
Hopped Up was a Rockabilly quintet with Scotty Shanks-Bruemmer on vocals, Shawn Burrell on slap bass, Justin Barr and Ralph Rodriguez on guitar and Gary Daly on drums.
A-side is a traditional jumping rockabilly number sung by Scotty who has a pretty good voice. The flip side is more on the frantic side and is sung by Ralph. Both songs are originals.
Good single.
Fred "Virgil" Turgis