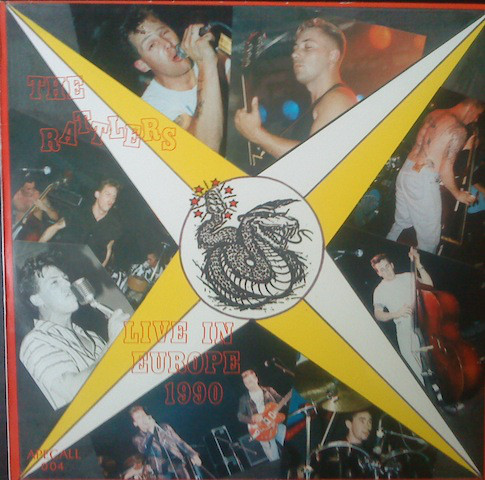 ---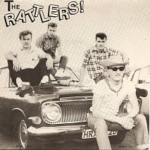 The Rattlers – I Don't Want You
Lost Moment LOM003 [1984]
I Don't Want You – Hey Baby
Debut single for the Rattlers (Mark Carrington on vocals, Steve Davey on lead guitar, Nick Peck on slap bass and Graham Woodside on drums.) Both songs are originals.
A side is a good Rockabilly number with powerful slap bass and clean guitar, while B side shows some Psychobilly influences in the structure and the vocals.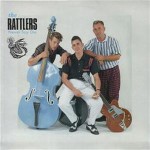 The Rattlers – Never Say Die
Nervous 052 [1989]
Crazy Love CLCD6494
Gone Forever – Cruisin` Around – For Your Love – She`s The One – Savin` It All For You – Loaded Dice – Leavin` You Behind – Never Say Die – The Man With The Twilight Eyes – For You No More – Forbidden Love – October Moon – Never Catch Me Again
The Rattlers formed in 1984. the band released various albums, singles, ep's before splitting a couple of years later. Nick Peck (slap bassist) joined Paul Roman (Quakes) in Paul Roman and the Prowlers for a short time but soon re-frormed the Rattlers, with Doug Sheperd on guitar (formerly in Something Shocking and one time member of the Rattlers for the stage) and Doug McCarthy on drums. A deal was concluded with Nervous Records and they recorded "Never Say Die" with Pete Gage in 1989.
This album is really excellent and though the previous one were good it's by far a more accomplished work (I believe that Gage is no stranger to that).
The core of the album is made of a majority of self penned neo-rockabilly numbers very well written with tight arrangement and a special care on the vocal harmonies. Peck is a more than competent singer too. A couple of songs border on psychobilly like the title track (superb) and Forbidden Love. At the exact opposite October Moon and Leavin' You Behind find the band in a jazzy-rockabilly style similar to the Nitros.
The original pressing is now long out of print but it's been reissue on cd by Crazy Love records and is also available as mp3 download.
---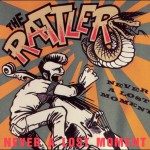 The Rattlers – Never A lost Moment
Lost Moment [1991]
Tear It Up – Mystery Train – She's My Baby – Good Rockin' Tonight – Rockhouse – Hey Baby – Ting-A-Ling – Little Red – Your My Baby – Walkin' Whistlin' Blues – I Don't Want You – Mine All Mine – Dancin' Doll – Your My Baby – Rattlin' Boogie – Life in a Coffin – Take a Ride – Bad Moon Rising – Love Me – 007
What happens when a label wants to cash in on a band's name? They gather early recordings (very early and much uninspired), poorly recorded live songs as well as a couple of outtakes and alternate takes and the result is a 20 song album that is barely audible. It's a pity because the Rattlers were a good band and deserved a better treatment than this hastily made compilation. For hardcore fans only (but only them!).
---
The Rattlers – Live in Europe
Jungle Noise – APECALL 004 [1990]
Rock On – She's the One – You're My Baby – Face the Fact – Running – Life in a Coffin – My Way – For Your Love – Twilite Eyes – Waiting for You – Loaded Dice – Bad Moon Rising – I Feel Fine – Forbidden Love – Friday on my Mind – I'm ready – Never Catch Me Again – Little Red – King Creole – Oh Boy
The Rattlers recorded this live album in 1990 with the four-piece line-up of the band, which is the trio of Never say Die with new member Al Dick on bass, allowing Peck to concentrate on vocals.
With 20 songs, it's a good value for money, though the majority of them are played at the same tempo, which tends to be slightly monotonous after 12 songs. Eight songs are originals while the remaining twelve come from Johnny Cash, Buddy Holly, Eddie Cochran, Elvis, Creedence Clearwater Revival, the Easybeats, Garry Glitter, the Beatles and the Jackals, an American Rock'n'roll band that released one album on Nervous.
The sound is excellent, and the slap bass is very well recorded. It's a nice addition to your Rattlers collection, though I prefer the studio recordings on which the vocals are better.