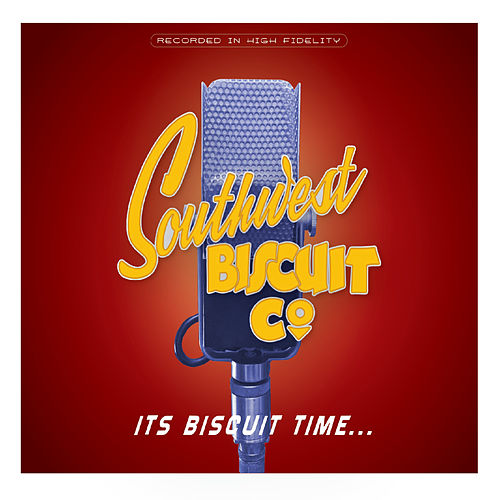 The Southwest Biscuit Company – It's Biscuit Time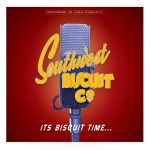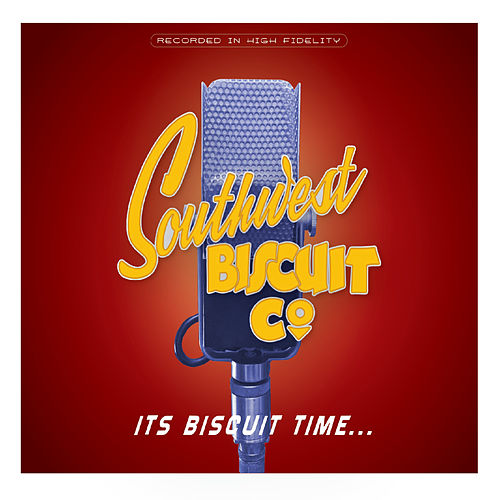 Self released [2020]
What Is There To Do in Cheyenne (On A Saturday Night) – Please Leave Me the Whiskey – 7th and Broadway – Everybody's Going to Joe's – Old and Cranky – Son of A Biscuit – Hadacillin Boogie – I'll Meet You Over Yonder – Loco Weed – I'm Talking About You – Shaggy Dog – To Pimp A Cowboy
The Southwest Biscuit Company is a six-piece western swing band consisting of Jody Byrd on lead vocals; Jordan Bush on steel Guitar; Scotty McLean on lead guitar; Dan Weinstein on fiddle, trumpet, and trombone; Armando Wood on upright bass, and Dave Green on drums.
There's an apparent connection between the band and the Lucky Stars. Of course, Dan Weinstein also plays in the Lucky Stars, and Sage Guyton wrote the liner notes. But both bands also drink the water from the same well. They are more influenced by the type of Western Swing played in California in the 40s/early 50 than in Texas. You can hear it in the way they integrate sizzling hot solos in easy going and relaxed tunes. That said, the Wills are never far when you play western swing, whether it's Bob (Old and Cranky) or Billy Jack (Everybody Goes To Joe).
Byrd sings with that distinctive relaxed western croon that one can hear on Hank Penny, Tex Williams or Smokey Rogers' recordings. The musicianship is excellent throughout, and it's a real treat to hear all those little musical quotes when a soloist jumps into the action.
The set includes ten originals (and we can only agree with Guyton when he writes that the band counts an impressive cast of songwriters with Bush, Weinstein and Byrd.) Among these originals are two hot instrumentals ( Bush's 7th and Broadway and Weinstein's To Pimp A Cowboy). Both are more Jazz with a violin than Western with a fiddle. The two covers are Pee Wee King's Hadicillin Boogie and Hank Penny's I'm talkin' About You.
Deke Dickerson's production achieves to make this album a highly recommendable thing.
https://southwestbiscuitcompany.com/merch
Fred "Virgil" Turgis