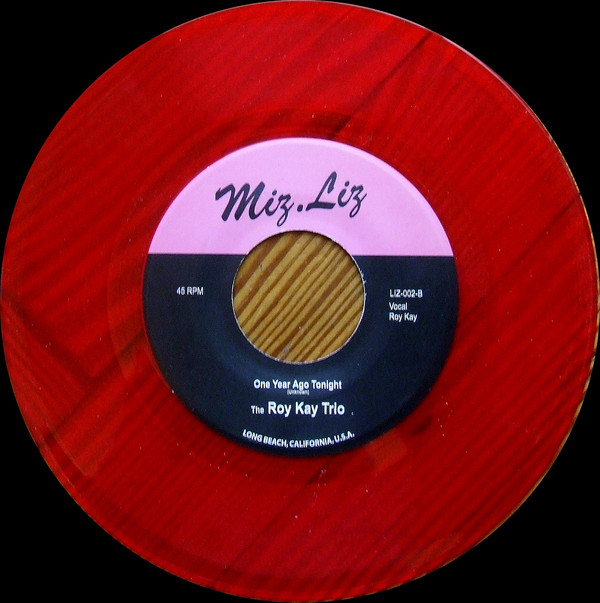 Roy Kay Trio – Travel Bound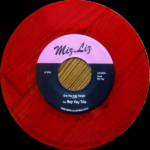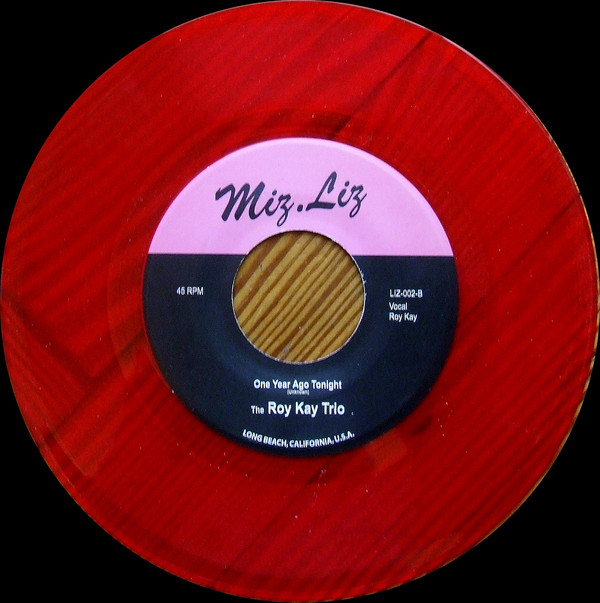 Miz Liz 002 [2014]
Travel Bound – One year ago Tonight
Fantastic single from the Roy Kay Trio (but that's not a surprise.)
A side is a superb piece of wild Rockabilly with a strong Johnny Burnette feel. The flip is mellower and is a beautiful country shuffle.
And to add more beauty to all that, it comes in colored vinyl.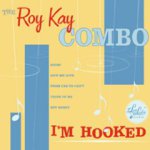 Roy Kay Combo – I'm Hooked
Lur Liner Records LL004 (2009)
Boom – From Can To Can't – Give Me Love – I'm Waitin' – Askin' But Not Gettin' – Midnight Station – I'm Hooked – How It's Done – Hey Honey – Dream On My Own – Love To Spare – Think Of Me
After releasing some of today's finest rockabilly records, Roy Kay and his two partners in crime (Mike Geglia on guitar and Robin Cady on double bass) decided to try something new. They added drums (played by Aaron Mlasko) and a suberp rockin' piano, giving them a fuller sound and a more rock'n'roll flair. The piano and Roy's catchy melodies (he wrote 11 out of the 12 songs of this album) also evoke the recordings of Kenny Parchman and Carl Mann too. The whole thing is rounded by solid backup vocals, some in a doo-wop style that work very well. Tony Laborie (The Top Hands, Rattled Roosters, Ray Condo) plays steel on some tunes addind a Bill Haley's Saddlemen feel to "How It's Done" (that also features fine question/answer vocals) and a straight hillbilly style to "Think Of Me".
Another great album from Roy and the boys (welcome to the new one) and I bet that the first time you hear it you'll bet at your turn hooked by the Roy Kay Combo.
Nice digipack presentation too.
---
Roy Kay Trio – The Rhythm and Harmony of…
Texas Jamboree TexJam 6903 (2008)
Why Even Try – Starlight Alone – Everyone's In Love – She's Trouble – Heart That Beats With Mine – Young And Foolish – Goodbye Romance -Endless Night – Hearts Unknown – New Girl – Feelin' Down – So Tired – What She'd Love To Hear -Wonder
Released on the excellent Austin based label Texas Jamboree (Horton Brothers, Miss Lauren Marie, Nick Curran…) and coming in a beautiful digipack the fourth album from this drummerless trio shows a slight departure from their usual sound. Instead of the rockabilly boppers you've been used to you'll find the band exploring late fifties/early sixties territories. The result is fourteen highly melodic (not that their rockabilly wasn't melodic) and very well crafted pop songs written by Roy Kay that play in the same league as Buddy Holly (She's Trouble, New Girl, I Wonder), The Everly Brothers (thanks to the fine harmonies of Robin Cady and Mike Geglia). The more you listen to this sweet tunes the more they grow in you and you find yourself playing the album over and over. These boys don't have any equivalent on the scene, though you could rapproach them to The Horton Brothers or The Bellfuries as they really try to bring new structures and unusual chord progressions in their songs. Succumb to the charm of the rhythm and harmony of the Roy Kay Trio.
---

Roy Kay Trio – Rock-A-Way Lonesome Moon
Lur-Liner LL003 (2005)
Their third album . The previous ones has been respectively produced by Deke Dickerson and Ashley Kingman. For this one they went to Germany and choose Axel Praefcke (Ike & The Capers) as co-producer. I believe you already know all the good things I think about them. And this album won't change my mind!
All but three songs are originals mostly written by Roy. Robin (bass) and Mike (guitar) contribute one song each. About the music there's no big departure from the previous albums, you'll find the same blend of rockabilly ("My Rockin' Heart", "Move On"), hillbilly boogie ("She Tracked Me Down" has backing vocals very similar to Webb Pierce's Teenage Boogie), beautiful ballads ("I've Lost", "Untie This Strings") but this time they added a touch of western swing with "Cadillac In Model A". Axel did a very good job producing this record and gave it a sound of its own. I won't go more into details, but if you want to hear a well produced album, good songwriting, beautiful harmonies this one is for you. Another (the third !!!!) future classic album from Roy and the boy. Wouldn't be surprised to find them on "That'll Flat Git It Vol. 217" in 2052. And as usual with this band, the cover and the booklet are very well designed.
Fred "Virgil" Turgis
Fred "Virgil" Turgis