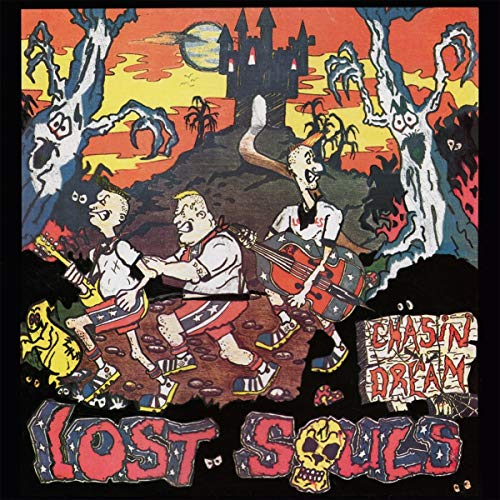 Lost Souls (the) – Chasin' A Dream
Nervous Records NERD054 [1990]
Chasin' A Dream – All Day And All Of The Nigh – Prisoner Of Love – Dancing With Myself – Still Feel The Pain – Only One For Me – Dead Stay Dead – Devil in Disguise – Surf Bitch – She's Gone – Skid Row – Never Gonna Stop – Death Bone Alley – Lost Souls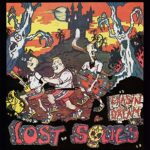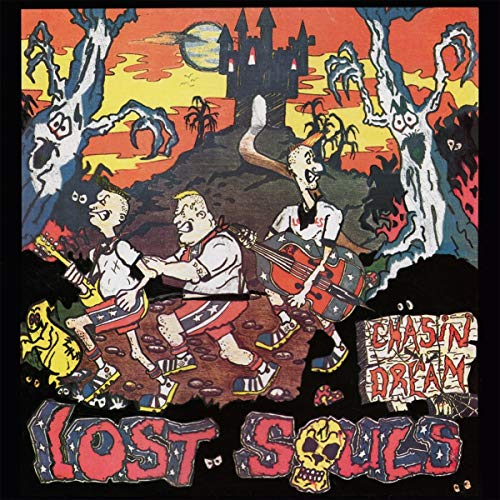 Lost Souls began in the mid-80s as a four-piece band. They then evolved as a trio and were discovered by Roy Williams, who sent them to Madhouse studio to record their debut album produced by Mickey Mutant (Meteors, Coffin Nails, Restless). The lineup on this album consists of Mark Broome on double bass and vocals, Neal Hattersley on guitar and vocals and Ian Lydell on drums.
Released in March 1990, Chasin' A Dream is very representative of the Psychobilly sound of the era, namely a wicked and raspy voice, a light electric guitar (sometimes similar to the early Frantic Flintstones) and a powerful rhythm section led by an even more powerful and fast slap bass. 
The majority of this album is rather good and very pleasant, with excellent compositions. Moreover, the group has a good idea to add covers that have not been played ad nauseam, such as Billy Idol's Dancing With Myself and The Kinks' All Day And All Of the Night.
There are a few weaker songs and a bit repetitive, but it's a detail, and the whole thing is more than successful.