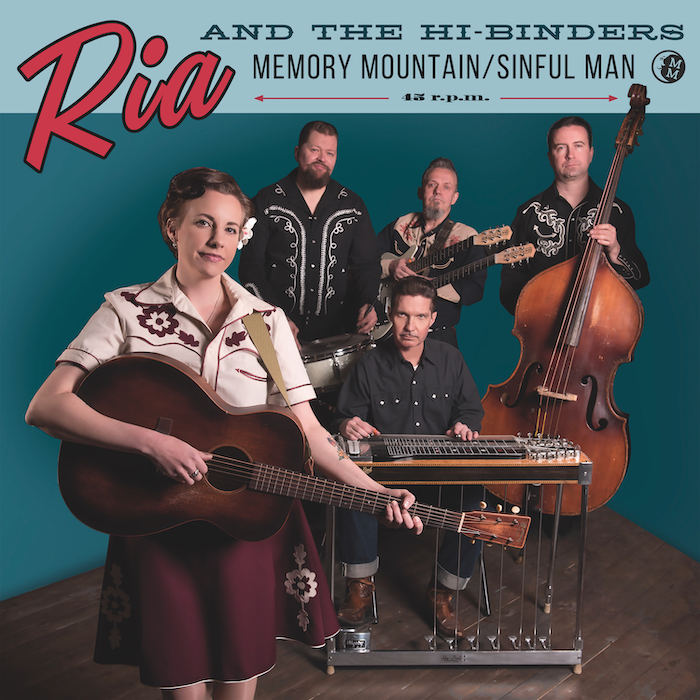 Ria and the Hi-Binders – Memory Mountain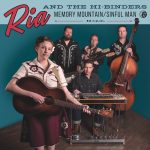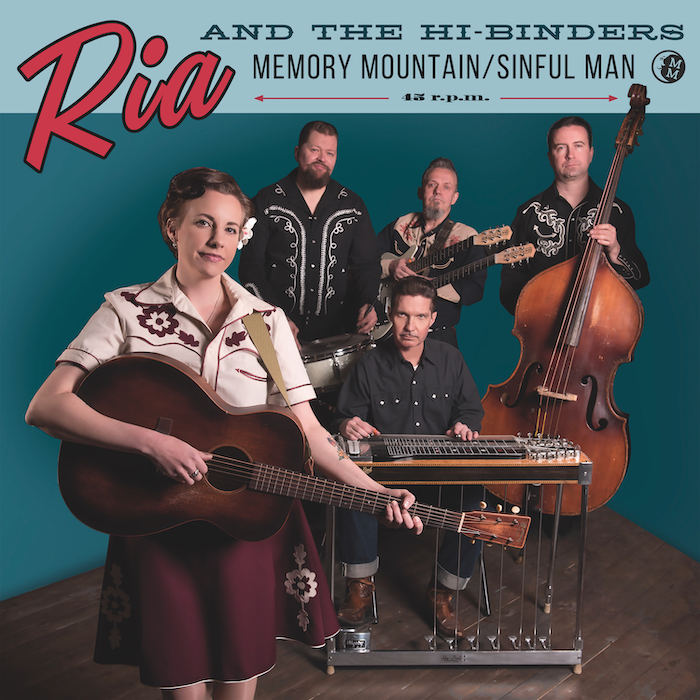 Moondog Music MOONS2201 [2022]
Memory Mountain / Sinful Man
This Finish band was formed in 2020 and features Ria Korhola on vocals and guitar, Timo Kalijärvi on lead guitar; Jussi Huhtakangas on pedal steel; Jani Ahtiainen on drums and Lasse Sirkko on bass.
I guess you're familiar with the rich Finish scene. In that case, those names aren't unknown to you: Jussi Huhtakangas (aka Lester Peabody) is well-known for his work with the Barnshakers and Hal Peters Trio, Jani Ahtiainen plays with Mystery Train, Lasse Sirkko played with Whistle Bait and Uncle John Trio, and Timo Kalijärvi is well-known for his work with Mike Bell & the Belltones.
iss Korhola appeared on the excellent Fly Now! by Gona Lehtinen, showing a strong ability to go from mellow Jazz tune to jump blues.
Ria and the Hi-Binder are a Honky Tonk band aiming at an early/mid-sixties sound. The A-side is a cover of Wanda Jackson's Memory Mountain. Of course, Wanda's original was great but a tad overproduced with choir and violins. Ria's version is more stripped-down, more rocking' too, led by her confident voice, ideally supported by the steel which with the piano drives the song.
They adapt Bill Browning's Sinful Woman into Sinful Man for the B-side. Once again, the singer is very at ease while Huhtakangas and Kalijärvi trade hot licks supported by an impressive rhythm section.
Good news, I've heard that the band is in the studio to record their debut album.
Fred "Virgil" Turgis