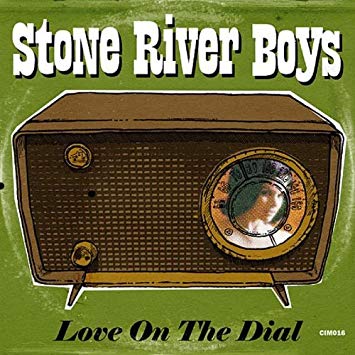 The Stone River Boys – Love On The Dial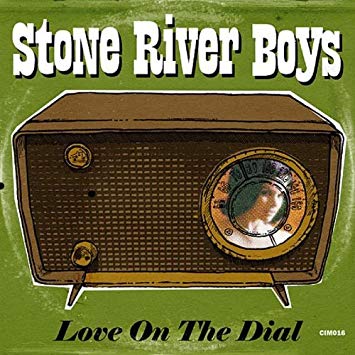 Cow Island CIM016 [2010]
Bluebonnet Blue – Can I Change My Mind – The Struggle – Think I'm Gonna Make It – Lovers Prison – 40 Acres – Love On The Dial – Still Feel The Feeling – Special – Take A Giant Step – Love's Gonna Make It – Martha – Steel City – Boomerangs
The origin of the Stone River Boys can be traced back when Dave Gonzales teamed up with Mike Barfield (ex-Hollisters) to play some gigs in the memory of Chris Gafney, his friend, and partner in the Hacienda Brothers. It seems that both of them liked what they did together, and they decided to continue and go beyond the tribute thing.
Love On The Dial is their debut album released by the fine folks at Cow Island known for their impeccable taste.
Gonzales and Barfield have gathered a cast of some of the finest Austin musicians including Dave Biller (Wayne Hancock, Dale Watson and many more) on steel, Kevin Smith (High Noon, Dwight Yoakam, The Derailers) on bass, Scott Esbeck (Los Straitjackets), Hank Maninger (Hacienda Brothers, Johnny Dilks) and Damian Llanes (Nick Curran). The first two tracks are a blend of country soul, a style reminiscent of the Hacienda Brothers. As if the Stone River Boys would salute the memory of their friend one last time before moving onto their own thing. By the third song, Barfield's "The Struggle," they let their brand of country funk speaks. Imagine if James Brown had cut an album at Owen Bradley's studio, the result wouldn't be far from the Gonzales-Barfield partnership. There are many more country-funk gems like this on this album, mostly penned by Barfield, whose nickname is the tyrant of Texas funk! Try to get his solo albums too. His deep and rich voice also allows him to perform straight country numbers like the Bakersfield tinged "Lovers Prison." "Steel City," a Dave Biller's instrumental rounds up this groovy album.
Fred "Virgil" Turgis