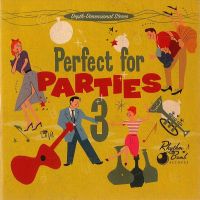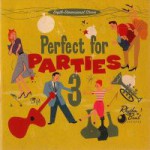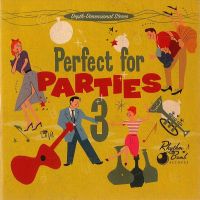 Various artist – Perfect for Parties 3
RBR5820 [2015]

1. Killswitch ! – The Rip Em Ups 2. You Gotta Go – Crystal & Runnin Wild 3. Something Wicked This Way Comes – Jittery Jack 4. When I Watch You – Twisted Rod 5. By My Side – Carolina and her Rhythm Rockets 6. Rumors – Frantic Rockers 7. Lotsa Rhythm – Gone Hepsville 8. Mary Lou – Rusty Pinto with CC Jerome 9. When Im Gone – Nico Duportal and his Rhythm Dudes 10. Schnick Schnack Boogie . Jai Malano with Nico Duportal 11. Where Can I Put The Junk – Cherry Casino and the Gamblers 12. Mutha – The Playboys 13. Johnny Rocket – The Kabooms 14. Little Baby Of Mine – Spo-Dee-O-Dee 15. Mess You Up – Hanks Jalopy Demons 16. Go Man Go – Dale Rocka and the Volcanos 17. Revenoor Man . The Shadowmen 18. Bossman – Ruby Ann 19. Stay In Bed – Rob Ryan Roadshow 20. Ice Water – Fia Sco and the Majestics 21. Mad And Blue – The Roy Kay Trio 22. That Somethin – The Margraves 23. Ride The Savage – The Sabres 24. Hot Rod Racing – Ati Edge and the Shadowbirds 25. Babyshaker – The Boners 26. Sins And Secrets – The Backseat Boogie 27. Roots Man – Levi Dexter 28. Motor Head Baby – Ezra Lee 29. Hideaway Blues – Ricky Fabian feat. Ruby Ann 30. Cant Stop Lovin You – Marc and the Wild Ones 31. Chicken – Blackberry & Mr. BooHoo
This 31 songs compilation album gives a good overview of the recent albums released by Rhythm Bomb. Every genre that fits in the rock'n'roll spectrum is well represented here: hillbilly and honky tonk with a western beat(The Shadowmen, Fia Sco), traditional rockabilly (the Roy Kay Trio, the Kabooms), rhythm'n'blues (Nico Duportal, Jai Malano, Rusty Pinto), Rock'n'roll with a jive influence (Gone Hepsville) wild (Frantic Rockers, The Rip Ems Ups, Jittery Jack) or with a 60's feel (Ricky Fabian) and some neo-rockabilly too (Levi Dexter).
The selection is, with a few exception (Crystal and Runnin' Wild) very good.
Besides being perfect for parties, it's also the perfect record to discover the good work of Rhythm Bomb and it'll sure make you want to dig deeper in their back catalog.
Fred "Virgil" Turgis