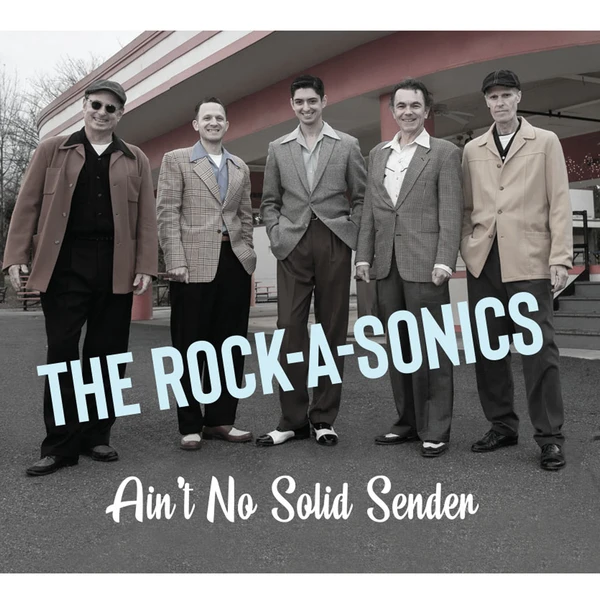 The Rock-A-Sonics – Ain't No Solid Sender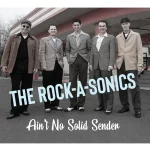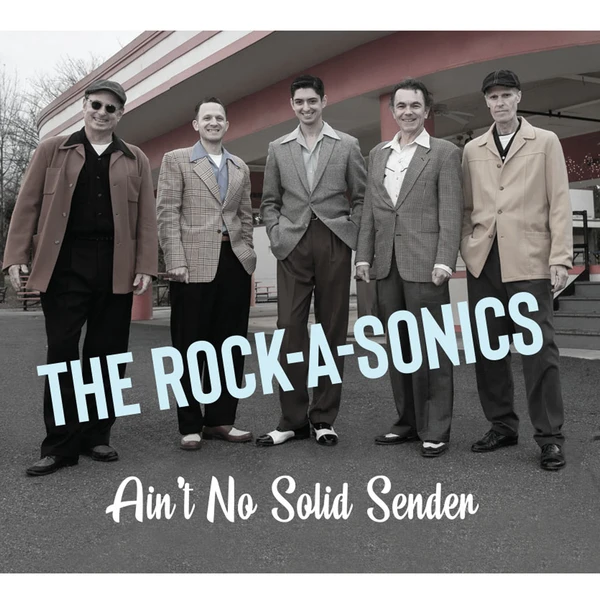 Swelltune Records SRCD-006 [2021]
Jump, Wiggle & Shake – Ain't No Solid Sender – Give Myself a Party – Boppin' Guitar – You Don't Owe Me a Thing – Midnight Blues – Knee Deep in the Blues
The Rock-A-Sonics are Willie Barry (vocals, acoustic guitar), Eric Hurtt (electric guitar), Louie Newmyer (upright bass), Tommy Bowes (drums) and Kim Reynolds (piano). This mighty fine combo plays a mix of soft Rockabilly with a solid melodic side and uptempo country.
Shaun Young perfectly recorded the band with a period-perfect sound at his Jet-Tone Studio.
I already wrote all the good things I thought about Barry's voice when I reviewed his solo album (here), but this cat amazes me with his smooth voice that evokes the likes of Ricky Nelson and Faron Young.
The first two songs are originals penned by Barry. They are, with Ray Melton's Boppin' Guitar, the most Rockabilly sides of this mini-album. Jump, Wiggle & Shake features a nice piano part with a boogie-woogie break. More Rockabilly bands should play with a piano; it strengthens the rhythm sections and adds a different voice for the solos. Ain't No Solid Sender shows Hurtt in full action with a delicate guitar part. Don Gibson's Give Myself A Party seems to have been written for the band, and with Barry's voice in mind, the band providing a subtle backing. They are very at ease with this kind of material, as prove their renditions of Marty Robbins' You Don't Owe Me A Thing and Knee Deep In The Blues.
It's always exciting to discover a brand new band of that quality. Suddenly, it took me thirty years in the past when I first heard High Noon, Big Sandy and bands of that calibre.