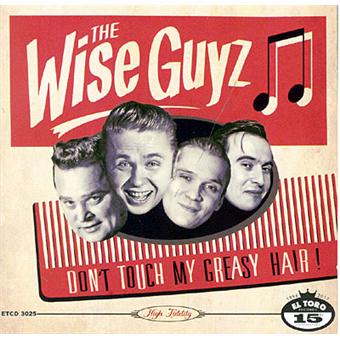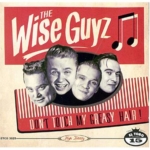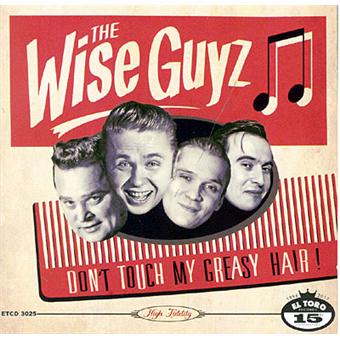 Wise Guyz (the) – Don't Touch My Greasy hair [2011]
El Toro
Don't Touch My Greasy hair – It's Not Right – I'm A fool – Heat – Hey hey Little Chick – I've Kissed You baby – Jukebox Jumpin' – Rock Me Baby – I wanna Be – Moonlight In The Dark – Kissin' Is On My Mind – Really Rocket – Girls babies Chicks & Hunnies – Hold Me baby – Let's Fly To The Stars – Love Me Or Leave me – Goodbye My Baby
This is the fourth album for the Wise Guyz. This quartet comes from Ukrain. The first listen makes clear that Johnny Burnette is an obvious influence for these guys. They try to vary things by bringing a sax on "Heat"and "Hold Me Bay" but it's not very well exploited and fail to convince like their doo wop attempts (I've kissed You). The constant distortion on the voice is, at the end, very disturbing and I was curious after two songs to hear how the singer really sounded. Could he sing without that artifice? It's only on the 15th song, a gentle ballad, that his "real" voice" could at last be heard. It proves that the band should really play more in this way.
Their originals are good, but far from being unforgettable, and once again I maintain that 17 songs are way too much for a rock'n'roll album , and after 8 songs they all sound more or less the same. Too many musicians forget that Rockabilly is mainly a music made for 45's.
For fans of desperate rock'n'roll things.
Fred "Virgil" Turgis