Guy Hamper Trio (the) – Polygraph Test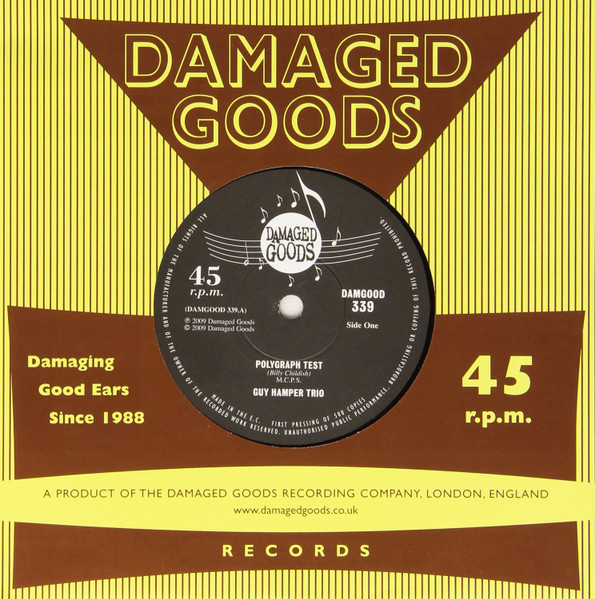 Damaged Goods DAMGOOD339 [2009]
Polygraph Test / Sally Sensation
The Guy Hamper trio was an instrumental combo formed by Billy Childish with Wolf Howard on drums and Julie Hamper on bass. It also features another mainstay of the Medway scene in the person of James Taylor of the Prisoners, The James Taylor Quartet and many others on the organ. Their sole release was this single on Damaged Goods (DAMGOOD339) in 2009.
The result is a mix between Childish's punk attitude and Taylor's acid jazz/funk influence.
A-side is a reworking of Thee Headcoats' Lie Detector renamed Polygraph Test. It's got a strong Psychedelic feel with the organ to the fore. Sally Sensation (initially recorded by the Buff Medways in 2001) is less frantic and groovier. They planned to record an LP, but nothing happened yet.