Mac Curtis – Rocks
Bear Family BCD 17719 [2023]
Wake Up Rock'n Roll Rock-A-Baby – Real God Itch – What You Want – Goosebumps – Hard Hearted Girl – Little Miss Linda – That's How Much I Love You – Sidething – Don't You Love Me – That Ain't Nothing But Right – Half Hearted Love – You Ain't Treatin' Me Right – If I Had Me a Woman – Say So – Just So You Call Me – Grandaddy's Rockin' – You Oughta See Grandma Rock – Party Line – Rockin' Mother – No – Good Rockin' Tomorrow – For Your Love – Missy Ann – You Are My Very Special Baby – The Low Road – How Long Will It Take – Good Love, Sweet Love – Been Gone a Long Time – Hey Hey Little Lady – Show Me the Money – Little Mama Have Mercy – John Lewis – Flat Top Cat (dedicated to Mac Curtis)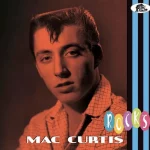 I can't imagine anyone seriously interested in Rockabilly not knowing the name of Mac Curtis and how great he was. But, since the genre is still alive and well and the scene is generating new fans, it's a mighty good idea from the venerable German label to add Mac Curtis to his flawless "Rocks" series.
The very fact of introducing the genius of Mac Curtis to a new generation would justify the existence of this compilation. But its interest goes beyond that. This collection brings together almost all the King sides (perhaps missing one or two tracks but of lesser importance). Still, it goes beyond the 50s to add recordings from different periods of his career, including the sides recorded for Rockin' Ronny Weiser on Rollin' Rock in the early 70s, as well as three tracks from his album released in 1998 on Vinyl Japan/Jappin'n'Rockin on which the excellent Rimshots accompanied him.
Whatever the era, Curtis remains a master of Rockabilly. His King sides are flawless and should be studied by all aspiring singers and songwriters interested in this type of music. Very few before or after him achieved this perfect balance between his rich and warm voice, the hiccups typical of Rockabilly and stripped-down instrumentation, including at times a huge double bass sound. It's very well done on the part of Bear Family to have kept in its selection the dark and sinister The Low Road, one of Curtis's peaks.
After working as a DJ and recording country-inspired albums (see the recent reissue on Bluelight), Mac Curtis returned to his Rockabilly roots in the early 1970s under the leadership of Ronny Weiser. The songs recorded for Rollin Rock are wilder and rawer in terms of sound but perfectly capture the energy and urgency of this music. They perfectly complement the King's sides.
Finally, the three tunes recorded with the Rimshots conclude this selection in style. Curtis is in great form, and the Rimshots were one of the best bands on the scene at the time. As a bonus, you have a song written and performed by John Lewis of the Rimshots as a tribute to the singer.
Very intelligently, the songs are not presented in chronological order, which allows you to navigate between periods and eras while being constantly surprised.
As usual, the label has done things well, and a copious and complete booklet accompanies the disc.
If you are new to the work of Mac Curtis, this compilation is exactly what you need. If you already know him, it may also interest you because you may very well discover some gems there.
Available here.
Mac Curtis – Early In The Morning/Nashville Marimba Band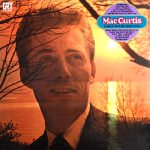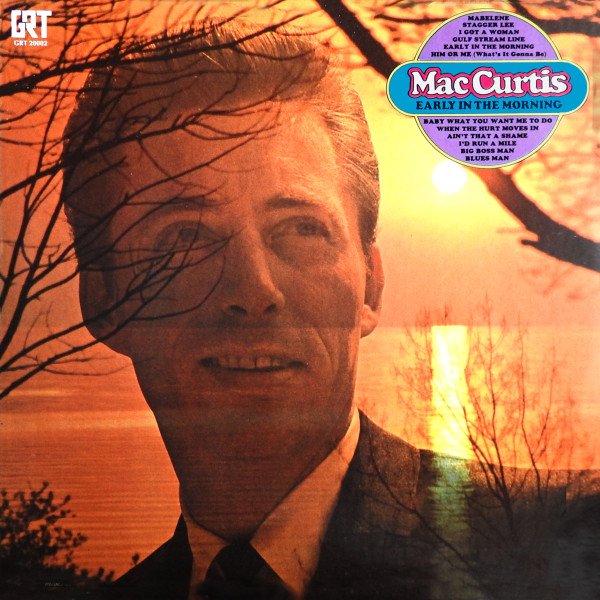 Bluelight Records – BLR 33224 2
Early In The Morning – Big Boss Man – Ain't That A Shame – Blues Man – Baby What You Want Me To Do – Maybelline – Gulf Stream Line – Stagger Lee – I'd Run A Mile – I Got A Woman – When The Hurt Moves In – Him Or Me (What's It Gonna Be) – Running Bear – I Fall To Pieces – Gentle On My Mind – For The Good Times – Orange Blossom Special – Spanish Eyes – Ruby Don't Take Your Love To Town – Careless Hands – Help Me Make It Through The Night – Devil's Dream – Pistol Packin' Mama – She Knows All The Good Ways To Be Bad
In 1970 Mac Curtis recorded Early in the Morning, an album on which he revisited songs from the fifties with a Country edge. The songs came from the catalogues of Buddy Holly, Chuck Berry, Jerry Reed, Ray Charles, Lloyd Price, etc., with a couple of originals thrown in for good measure.
The repertoire ranged from the bluesy, albeit with steel guitar, Baby What You Want Me to Do, to the Country shuffle of When The Hurts Moves In, which would be perfect for Dale Watson, with a bit of Swamp Rock in between with Gulfstream Line. The majority of the remaining songs are on a thin line between country and Rock'n'roll, and the result is close to what Carl Perkins recorded during the same period.
The musicianship is excellent throughout, but that's not a surprise with musicians like Tommy Allsup and Leon Rhodes on guitars, Charlie McCoy on harmonica, DJ Fontana on drums, and Curtis's deep and rich voice beautifully serves the whole album.
The following year, Mac Curtis returned to the studio to record Mac Curtis' Nashville Marimba band in one day. This is a surprising album, to say the least. Still, with a crew of first-rate musicians, Curtis revisits a set of Country classics in instrumental versions done in an exotica/easy-listening mood. However, it features some sparkling moments on guitar and hot fiddle parts from Johnny Gimble. It's the kind of album you're happy to own and play to your friends to see their reaction. You really have to hear their version of Gentle On My Mind to believe it.
Two excellent Country numbers with a Rockabilly feel, recorded in 1974, rounds up the set.
All in all, you have one excellent album, a curiosity and two hot bonus tracks. That's more than enough to make you jump on this reissue.
---

Mac Curtis – the Rollin Rock Recordings 1
Part records
Big D Women – Baby Let's Play House – Heartbreakin' Mama – Fannie Mae – Sidetrack Mama – Holdin' On – Good Rockin' Tonight – Amarillo Killer – Hot Rocks – Crazy Crazy Lovin' – Wild Wild Women – You Hurt Me – Sexy Ways – Good Rockin' Tomorrow – Wake Up Rock'n'roll Rock-A-Baby – Hard Hearted Girl – Party Line – Turn To Me – For Your Love – Rockabilly Uprising – Been Gone A Long Time – Juice Box – Gone Out Of My Mind – Wildcat Tamer – Let's Go
Mac Curtis is a true Rockabilly legend and in my humble opinion he recorded some of the very best sides of the genre. In 1972 he got in touch with the no-less legendary Ronnie Weiser of Rollin' Rock and Ray Campi (the full story is explained in the very informative booklet featuring notes by Mac Curtis himself) to make some new Rockabilly recordings.
The first album to result from those sessions was Ruffabilly on which he's backed by Campi (dobro, guitar, bass), Steve Bailey (drums) and Jimmie Lee Maslon on harmonica for one track. This is superior Rockabilly music, especially if you replace it in the period (the 70's) with powerful slap bass and at the time with the exception of Charlie Feathers very few could come closer to the real thing than Mac Curtis. The liner notes explain why there are three Johnny Carroll tunes on that album: Campi and Curtis believed that the singer had died and wanted to pay homage to him.
The second album included here is "Good Rockin' Tomorrow" and is equally good with Campi playing all the instruments and Billy Zoom (X) guesting on saxophone. In all you have 25 recordings that are 25 little rockabilly gems that deserve to be in anyone's collection. They also show the importance of Mac Curtis and Rollin Rock on the European scene in the 70's from the Teddy Boys to the burgeoning psychobilly scene.