Mark Kelf & The Valley Boys – The Best Of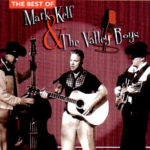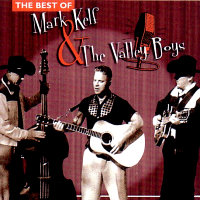 Red Bomb – Cut Her Down – Run Like The Devil – Big Big Town – Shut Up Bottle -That Rod's A Rocket – Don't Think About You – Boxcar Blues – Hot Rod Daddy – Money To Burn – Loose Woman – Storm Ahead – Cat Daddy – Buzz Boom – She's Mine – Chain Reaction – Fat Cat Lee – Don't You Ride That Train – Haunted Hot Rod – Sleep Mama Sleep – Hobo Blues – Never No More – G-1 Johnny – The Crossing – The Hanging Tree
The name of this CD is misleading bus it is not a question of a compilation of the best tracks of this english band but well of a very new album recorded per Mark Kelf and its boys. But on the other hand the superlative is not usurped because we are well in the presence of rockabilly of the best style. It should be said that the gang is not with its first attempt – Mark was part of mythical Fireball XL5 at the beginning of the eighties and these chaps play together since ages (Mark and Richard know themselves since 1976). However, the band has resisted in spite of the changes of crew and the death of one of the members, the double bass player Simon "Dick" Davies. This "Best Of" is their third album (only!) but the first that they carry out for some Americans (NBT in collaboration with Smokehouse Classic records), the two previous were made for the german "Vampirella Records". Now that I water your mouths you wanna know a little more about the contents? Put that one in your CD player (how that, it is not a vinyl?) and be ready to be beat down in your mug by 24 songs -including 22 self penned compositions by Mark and Richard Howard, the lead guitarist, and two signed by the texan Sonny May- of pure rockabilly without any concession. Well, to be sincere, there're only two: a little hillbilly can be found and even some (a few) softness as "Fat Cat Lee" and the last song "The Crossing" which is a superb ballad! But before that there is a real rockabilly storm and it start with the very first piece. The "Red Bomb" suits its name well : that one explode like a Burnette Brothers wild rockabilly! And trust me, the remainder is from the same kind (listen to "Cut her Down", "Don't Think About You", "Haunted Hot Rod" just to mention a few!). An excellent album and sayin' more would be useful: give me the beat, maestro!
David "Long Tall" Phisel
Share the post "Mark Kelf & The Valley Boys"