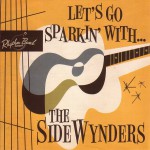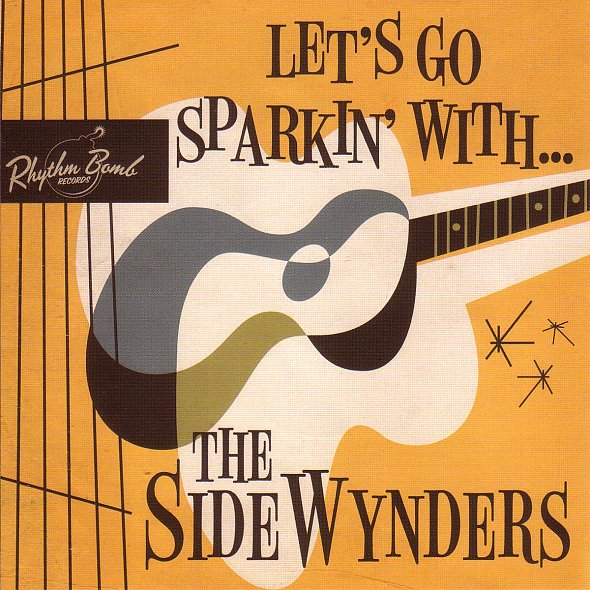 The Sidewynders – Let's Go Sparkin' With…
Rhythm Bomb – RBR5788 – 2014
Lyin' Baby – Heart In A Daze – Salty Dog Blues – Fancy Free – No Shame – Knock On Wood – Mad At You – Dry Run – Closer & Closer – Every Girl's Heart – The Blues Don't Care – She's Got It Made – She's Alright With Me
Rhythm Bomb launched its Los Angeles branch with two releases that will be hard to top: the Frantic Rockers and this album, Let's Go Sparkin' with the Sidewynders.
The line-up remained unchanged since their debut album except for the addition of Brian "Shorty" Poole of Dave'n'Deke Combo fame on steel and double bass. The band rips through a 13-song-half-an-hour set of mostly originals ranging from Sun inspired Rockabilly to hillbilly bop with fine harmonies and a bit of western swing in between with superb interplay between Ramon Espinoza on guitar and Poole on steel. Cervantes sings with his heart (and a bit of his guts too)  while Carlos Velazquez provides a solid beat but not too heavy.  Danny Angulo (Rip Carson, Omar) guest on three tracks on second and baritone guitar.
Perfectly recorded by Poole and Wally Hersom for two songs it's a killer from start to finish!
Fred 'Virgil' Turgis