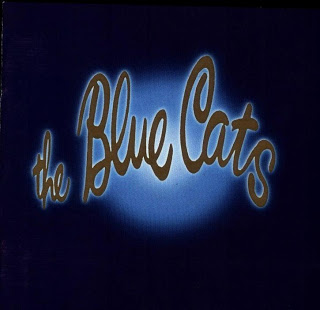 The Blue Cats – The Blue Cats
Rockhouse LPL 8011 [1980]
Just Go Wild Over Rock 'N' Roll – I'm Gonna Die – Pretty Pretty Baby – I Dreamed You Left Me – Southbound Blues – Boogie Up Roar – Five Days Five Days – I'm Driving Home – Sweet Love On My Mind –
Caldonia – I Sure Miss You – Jumpin' Little Mama – Juke Joint Jem – Sure-Fire Way – Goofin' Around
Debut album featuring the Carlo Edwards (guitar), his brother Stef (drums), Clive Osborne (sax, rhythm guitar) and Dave Phillips (vocals and double bass). Excellent from start to finish. A true classic!
---
The Blue Cats – Fight Back
Rockhouse ROCKCD 8111 [1981]
Fight back – Hot & cold – Tired & sleepy – Love me – Jump cat jump – Up a lazy river – Who stole my blue suede shoes – Who slapped John – Wild night – Thunder & lightning – Life fast die young – Made for rockin' – Slippin' in – Idle on parade – Birth of the boogie – Everybody's rockin'
By the end of 1980 the Blue Cats found themselves in need of a bassist and a singer after the departure of Dave Phillips. They quickly recruited Mitch Caws and Clint Bradley both from The Tennessee Rebels and started to work right away. From that moment they started to experiment and write new material with a more modern edge. Released in 1981 Fight Back is representative of that era.
Half of the album reminds the "old" Blue Cats with covers of the Cochran Brothers, Gene Vincent, Eddie Bond, The Phantom, Marvin Rainwater, that are probably here to satisfy the label who didn't want to make a big departure from their successful debut album. The other half is by far the most interesting with six neo-rockabilly jewels, sometimes close to early psychobilly, written by Bradley.
One can only regret the light production on some of this tracks and wonder how it would have sounded with more studio time.
Almost three decades later, "Fight Back" remains a key album of the early 80's and a huge influence on numerous bands.
---
The Blue Cats – The Tunnel
Nervous records Nercd069 [1992]
Man With A Mission – Galluping Man – Casting My Spell – The Tunnel – Heavens Gate – Cry On The Wind – Car 76 – Take And Give – Bad Mans Money – Wild Dogs Of Kentucky – Rivers Bend
All I Can Do Is Cry
Winning return for the Blue Cats with this 1992 album with Paul Diffin (Sugar Ray Ford) on bass. Every track here is a killer from the manic neo-rockabilly of Man With A Mission and the Tunnel to the tributes to Cliff Gallup (Gallupin' Man) and Gene Vincent (Cry On the Wind) and what could possibly be the definitive version of All I Can Do Is Cry. 
Fred "Virgil" Turgis
---
Blue Cats (the) – 1978 The Re-discovered Masters 1984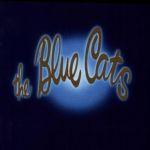 Count Orlock – COCK XXIII
I Don't Care If The Sun Don't Shine* – Jumps Giggles and Shouts* – Mystery Train** – I'll Never Let You Go** – The Saints Rock 'n' Roll** – Gotta Git A-Goin' ** – Baby's Number One** – I've Got No Time For You** – Gotta Go*** – Left Out*** – Eldorado**** – The Master's Call****
*Blue Cat Trio – **The Blue Cats – ***The G-Men – ****Beltane Fire
The title says it all. It's a compilation of rare and mostly unissued material by the Blue Cats in all their incarnations. It features songs from their beginning with Dave Phillips as a Rockabilly trio. The songs with Clind Bradley easily shows they could have topped any weekender as a traditionnal Rockabilly band. Instead as we know it they continue to explore and pushed the boundaries to create their unique neo-rockabilly sound. It culminates with the G-Men, a band that created something new that had a lasting impact on the Psychobilly scene with Gotta Go being covered by Frenzy and Long Tall Texans.
Two songs by Beltane Fire find Bradley in his natural element singing Marty Robbins tunes.
---
Blue Cats (the) – Best Dawn Yet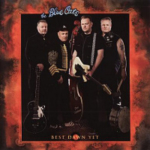 Blue Light Records BLR 33165 2
Billy Ruffians – The Norton Spirit – Turn My Back On You – Blue Prairie – My Dark Dark Mind – Badon Hill – Long Road Home – Captain Blood – Burnette – Following Ahab – Secret Agent Man – Lonesome Desperado
Twenty years after the release of the Tunnel, a landmark in the history of modern Rockabilly, the Blue Cats returned with a new double bass player (Steve Whitehouse of Frenzy and the Sharks) and a new album.
Since Clint Bradley joined the band, the Blue Cats always tried to push the boundaries of the genre while keeping the spirit and the essence of true Rock'n'Roll. And this platter doesn't disappoint. Modern yet classic.
Billy Ruffian is a fantastic piece of modern Rockabilly with exciting changes in the melody, with what I call "typical Carlo Edwards riffs." The rhythm section is powerful and demonstrates that Steve Whitehouse was the right choice to succeed to Mitch Caws and Paul Diffin. It could be hard to follow such an opener, but not for Bradley and his gang. The Norton Spirit is a powerful rocker. And even with a straight-ahead rocker like this that lets very little margin to the singer, Bradley proves he's one of the best singers on the rockin' scene today.
Billy Fury's Turn My Back On You is pure Rockabilly gold straight from the '50s with echo and hiccups.
The Sons of the Pioneers' Blue Prairie seems tailored-made for Bradley's voice, and it's the occasion to hear Carlo Edwards play some steel-guitar.
My Dark Dark Mind is another slice of modern Rockabilly. This one features Paul Diffin on bass, so it's probably an old recording.
The Blue Cats always took care to write different lyrics than your usual "love my Cadillac" thing. Billy Ruffians evoked Trafalgar and Nelson, and Badon Hill is about King Arthur.
Long Road Home is not the most original track of the album, but once again, the playing and the production are flawless. Captain Blood takes the listener back to the Beltane Fire days with Mitch Caws on bass. A good one, though the production is a bit too much for me. Burnette is a tribute to Johnny Burnette and Grady Martin. No big surprise but very well done and pleasant. Though, maybe, I find Gallupin' Man their tribute to Gene Vincent and Cliff Gallup on the Tunnel more interesting.
After a rocking Secret Agent Man, the album ends with Lonesome Desperado; a superb Marty Robbins influenced tune on which Bradley's voice is more eloquent than ever.