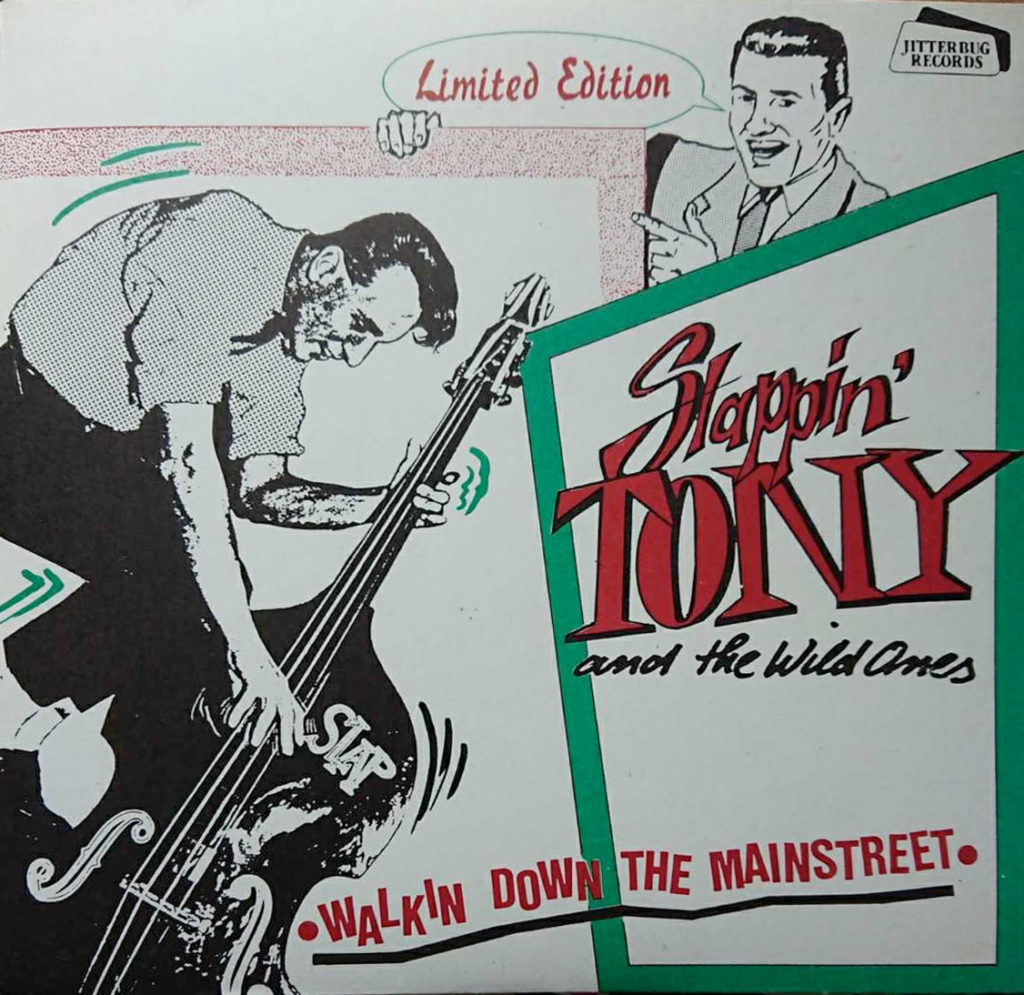 Slappin' Tony And The Wild Ones – Walking Down The Mainstreet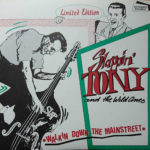 Jitterbug Records – Bug 88003 [1988]
Walkin' Down The Mainstreet – Latch On – The Stompin' Jump – Long Blond Hair
Slappin' Tony And The Wild Ones were Slappin' Tony aka Jörg Plachetka on vocals and double bass, Gretschin' Benny from the Cops on guitar, Martin Putela from the Cambles on drums and Saxin' Steven from the Billboarders, a female fronted band from Hannover, on saxophone.
Walkin' Donw The Mainstreet is a superb Rock'n'Roll track akin to the Stargazers. Latch On is an excellent cover of the Cochran Brothers with a powerful double bass.
The B-side opens with a brilliant Rock'n'Roll/Jump with wild saxophone and a fantastic guitar solo. Johnny Powers' Long Blond Hair wraps the set in a rural Rockabilly mood, featuring a powerful slap bass like the previous songs.