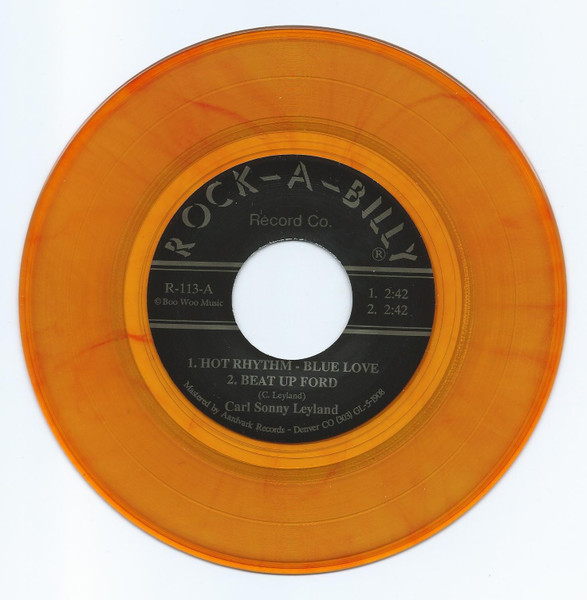 Carl "Sonny" Leyland – Hot Rhythm Blue Love
Rock-A-Billy R 113
Hot Rhythm, Blue Love – Beat Up Ford /Air Conditioner Blues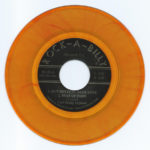 Superb single recorded in 1989 by Carl Sonny Leyland for Willie Lewis' Rock-A-Billy Records Co, with Joey Torres on drums and Brad Smith on bass.
Side A features two piano-led rockers with a solid Jerry Lee Lewis influence: Hot Rhythm Blue Love, in a different version than the one you can find on "I Like Boogie Woogie (Rock-A-Billy Record Co. R-1003-LP) and Beat Up Ford, the latter having a bit of Johnnie Johnson in it too, while the flip features a superb slow blues.
500 copies in orange vinyl and 300 copies in black.
---
Carl "Sonny" Leyland – I Like Boogie Woogie
On The Hill
Carl "Sonny" Leyland likes BoogieWoogie and plays it like no one else today, but not only, this is what this cd proves. It features the many sides of the english piano player : hillbilly, rockabilly, rural and city blues, and of course some boogie-woogie too.
Ten of the tracks included here have been previously released on Willie Lewis' Rock-A-Billy records, which proves that Leyland is a serious cat about his music.
You'll find Leyland playing harmonica, guitar and piano. The other musicians listed are Walter Leyland (Carl's father), Ashley Kingman, Joey Torres, and some tracks are from the Krewmen, when they played the meanest rocking blues you could hear in 1985, before Carl left and their psychobilly era.
Historical (you'll find some of Carl's early sides) and musical value.
---
Carl "Sonny" Leyland – From Boogie to Rock'n'Roll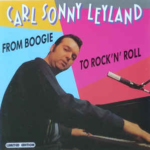 Honky Tonk Productions HT104 [1995]
Pinetop's Boogie Woogie – Cat And Mouse Boogie – The Axe Is Falling – New Yancey Stomp – Back To The Boogie – Beat Me Daddy Eight To The Bar – Jook It Jook It – End Of The Road – Rock And Roll Ruby – Gulf Stream Special – Night Time Is The Right Time – Tuesday Struggle – Drinkin' Wine Spodee-Odee – Pig Foot Pete – Jimmy's Stuff – Brown Skin Girls – Couscous Boogie – Chattanoogie – What'd I Say
The name of this album says it all. Leyland recorded this platter in France on a grand Steinway, either alone or with Matt Radford on bass and Brian Nevill on drums. He plays classics from the boogie-woogie era (Pinetop's Boogie Woogie, Pig Foot Pete), Rock'n'roll (Jerry Lee Lewis' End of the Road, Drinkin' Wine Spodee-Odee, Rock' n' Roll Ruby) with plenty of blues in between (Big Bill Broonzy's Brown Skin Girls, Leyland's the Axe is Falling.) Ray Charles' What'd I Say ends the selection. Among the 19 tracks, seven are Leyland originals that proudly stand near the classics.
Fred "Virgil" Turgis