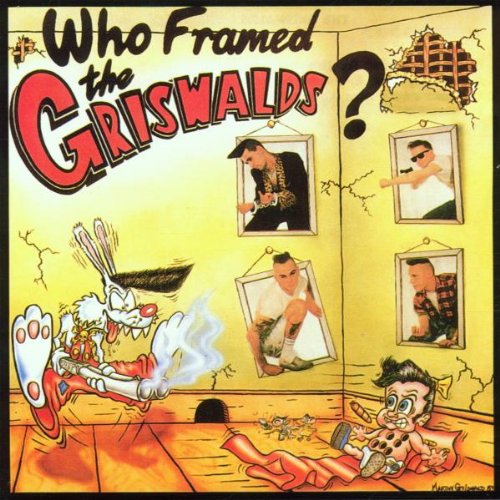 The Griswalds – Do The Hucklebuck
Raucous Records – RAUC 005 [1988]
Do the Hucklebuck – Cry Baby Blues – Robbie Robot – Sweeney Todd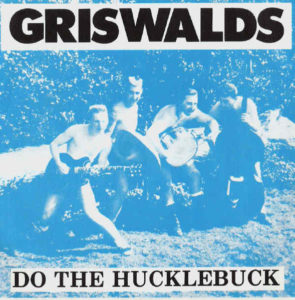 The Griswalds formed around 1987 (maybe late 1986) with Gary Pudney (formerly of the Nitros) on vocals, Clive Howling, a one-time member of the Frantic Flintstones on slap bass, Jason Loadsman on drums and Jason Barnham (ex-Furys) on guitar.
Howling left shortly before the band recorded its debut EP for Raucous and was replaced by Matt Johnson on electric bass. Though not revolutionary, this four-track EP is quite pleasant. On the A-side, you find a sped-up version of the Hucklebuck (Roy Milton and many others after him) and Cry Baby Blues, a more average rocking tune. The B-side is more interesting with the excellent Robbie Robot, which sounds like a Psychobilly version of Devo and Sweeney Todd. The latter is a lovely ballad, a least musically, with lyrics about the demon barber of Fleet Street.
---
The Griswalds – Who Framed The Griswalds?
Nervous Records – NERD 047 [1989]
Fright Night – Surfin' for a Blonde – Dead Time – Happy Hour – Hit Man – Blue Oyster Palace – Who's Crying' Now – Stop, Jump About – Rich Bitch – Gay Barndance – Crazy Little Kid – Spasms – Mean Mother… – Tiger Feet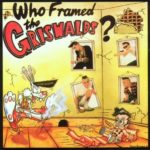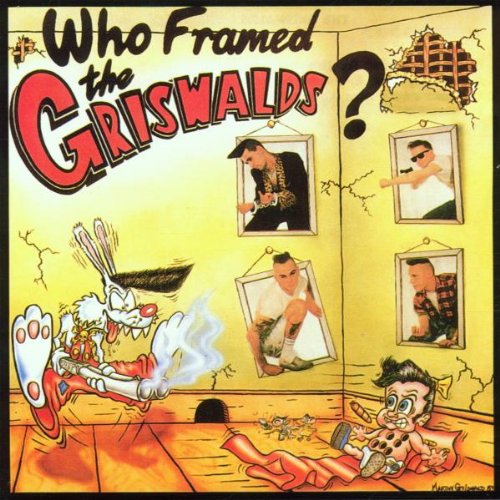 After a tour with Torment, Roy Williams offered a recording contract to the Griswalds. When the band entered the studio to record their debut album, Martin Clark (brother of Rob Clark of the Rattlers) and Keith Bailey (ex-Niteshift Trio) had replaced Johnson and Loadsman, respectively.
With fourteen tracks, which is often too long for a Psychobilly album, Who Framed The Griswalds is close to a certain Psychobilly perfection. The band is tight and has developed an excellent and original brand of Psychobilly.
Many songs have a strong pop edge, some with an interesting and unuasal structure (Who's Crying Now) and others more threatening, like Fright Night and Hit Man. It culminates with their excellent cover of the Housemartins' Happy Hour and demonstrates a band who doesn't satisfy with playing only fast Rockabilly.
Thus, Crazy Little Kid sounds like a cross between the early Frantic Flintstones and the Long Tall Texans, and Surfin' For A Blonde sounds like a Psychobilly answer to Danny and the Juniors.
But the Griswalds can also deliver mean Psychobilly tunes with distorted guitar, as demonstrated by Rich Bitch and their cover of Mud's Tiger Feet. There's also some jungle beat ala Jungle Rock (Dead Time), a blues tune (Mean Mother… with harmonica) and Gay Barndance, which could be best described as Psycho-Hillbilly.
The Radioactive Kid