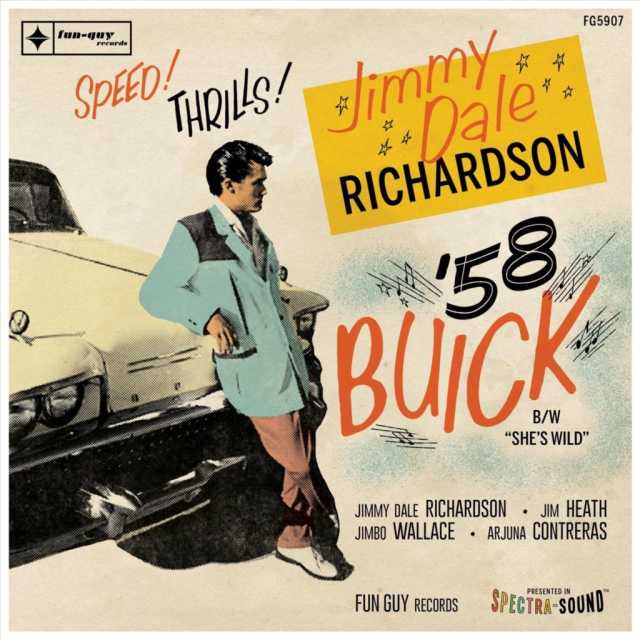 Jimmy Dale Richardson -'58 Buick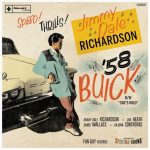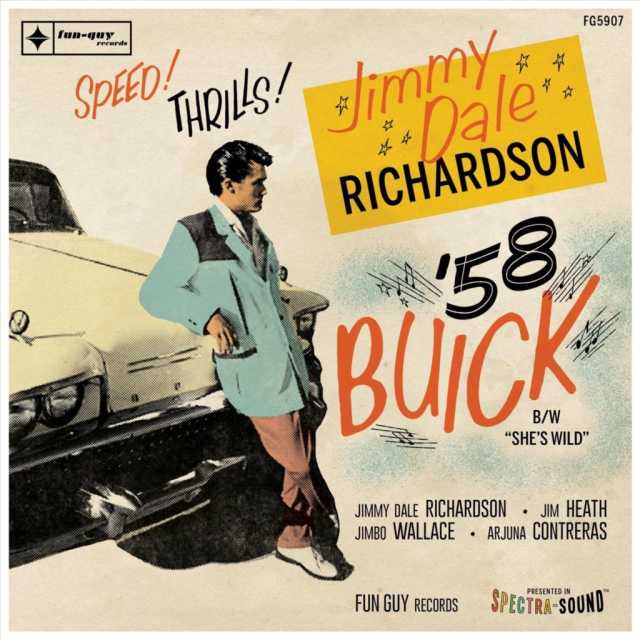 Fun-Guy Records – FG 5907 [2021]
'58 Buick / She's Wild
Though I enjoy sitting comfortably in a armchair and listening to twelve songs in a row, there's no such pleasure as putting an exciting rock'n'roll single on the turntable, watch it spin and bop in the same time.
Jimmy Dale Richardson, whose previous release on Fun-Guy records (James Heath's label) blew me away, is back with a killer double-sider, this time with the Reverend Horton Heat as a backing band. The A-side is everything that Rock'n'roll should be: imagine a Chuck Berry rocker led by a Johnnie Johnson piano with hints of Jerry Lee mixed with a good dose of Ronnie Dawson. This kind of mid-tempo is perfect for his voice.
The flip side is titled "She's Wild", and is, not surprisingly, a frantic rocker, more in the style of the late great Little Richard.
---
Jimmy Dale – Dallas Barbershop Sessions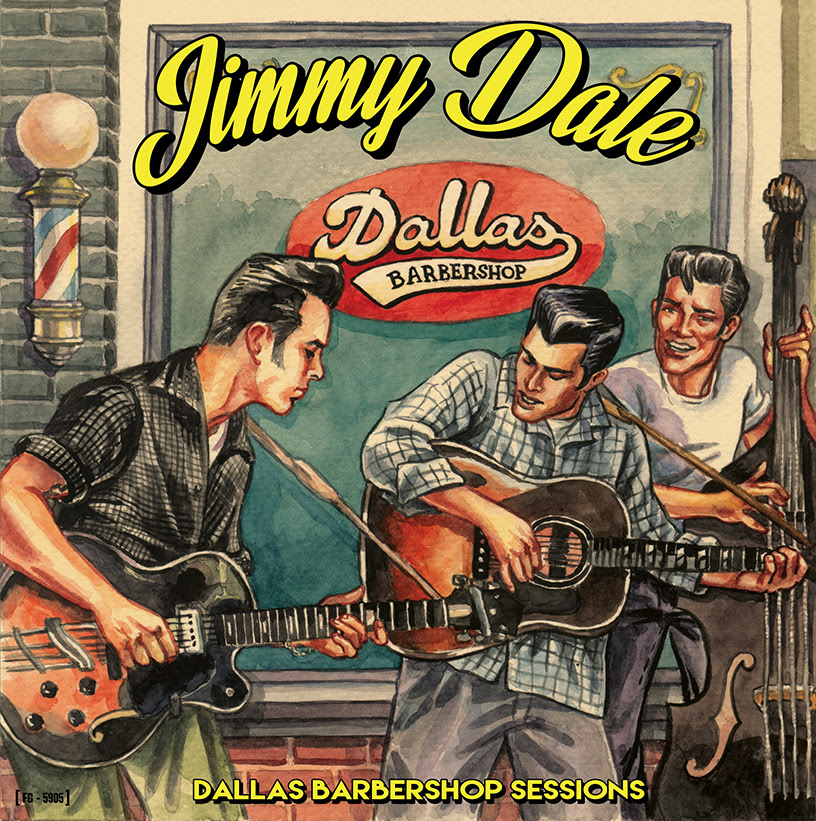 Fun Guy Records – FG-5905 [2019]
Side A: Riverside Jump – Don't Come Back Knockin' – Three Alley Cats
Side B: Diggin' the Boogie – Love Me – Go Go Go
Even though these recordings took place in 1998, they only see the light of the day recently on Fun-Guy records, the Reverend Horton Heat's label.
Here's the story. In 1998, Jimmy Dale Richarson, Nick Curran, and Jake Erwin (who were both in Kim Lenz's Jaguars) decided to record one of their rehearsals. The recording was made like in the good old days, live in the same room with one microphone. With two guitars and one double-bass, this is stripped down and traditional Rockabilly. And the result is impressive. One of the best Rockabilly records I've heard in ages and by far my favorite of 2019. This is everything this music should be: raw, threatening, exciting, energic, mean and melodic. One of the best thing that I can say about this album is that it could have easily been released on the late Willie Lewis' Rock-A-Billy Records.
There's no surprise in the setlist, and the songs are well-known to the Rockabilly fans, but the way this trio plays them is so fresh that you'd never believe these are covers.
Deke Dickerson and James Heath have mastered the whole thing (Woah! that makes a lot of talents for one single record), and the pressing is limited to 500, so hurry while it lasts, you couldn't tell I didn't warn you.
Available at Fun-Guy Records
Fred "Virgil" Turgis