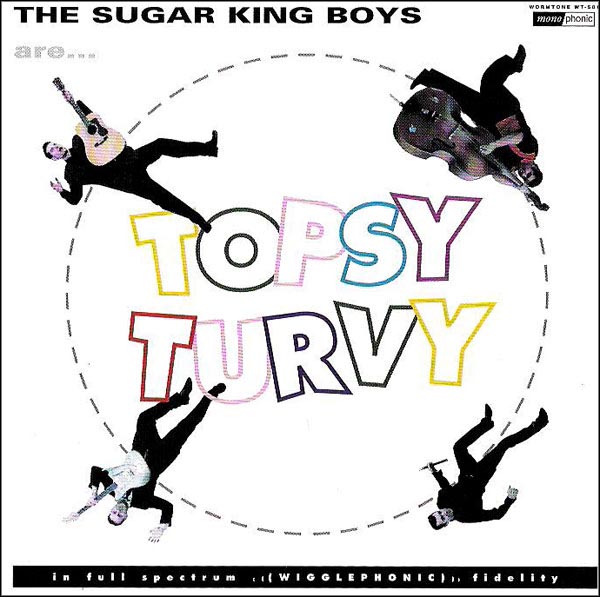 Sugar King Boys (the) – Topsy Turvy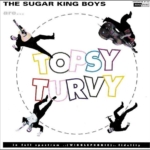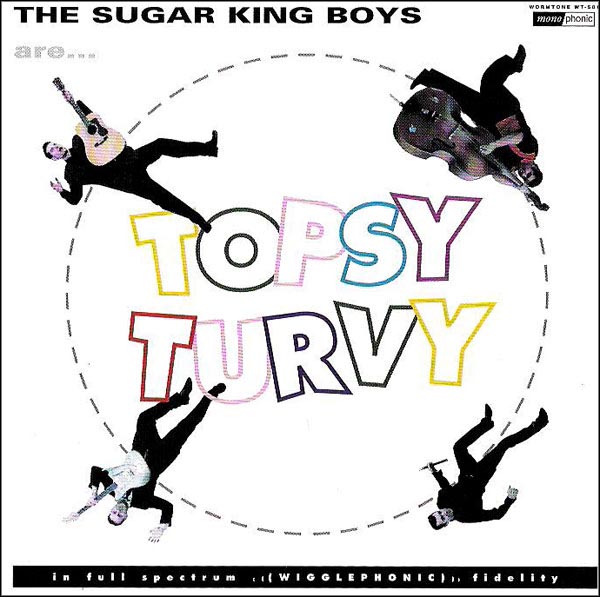 Wormtone Records WT501
Ivy Room – Topsy Turvy – Hey Hey Love – Lovers Curse – Barking Up The Wrong Tree – She's Got Eyes – Driving Me Crazy – Having A Whole Lot Of Fun – Drinkin' Pop So-Dee-O-Dee – High Roller – Get Gone – When She Bopped – Twin Guitar Take-Off
The Sugar King Boys were a Rockabilly quartet from San Francisco. The members were Pete Gowdy on vocals, Johnny "Big Hand" Bartlett of the Phantom Surfers on guitar, Jose Espinosa on double bass, and Joey Myers on drums.
In 1998, they recorded and released this album produced by Deke Dickerson on Kurt Ohlen's Wormtone Records (Dalhart Imperials.)
It features 14 songs of wild Rockabilly and desperate Rock'n'Roll.
Next to their own numbers, one can find classic covers of Don Woody (Barking Up the Wrong Tree), Johnny Jano (Having A Whole Lotta Fun), Ben Joe Zeppa (Topsy Turvy), and Bracey Everett (Lover's Curse.)
Some of the songs feature Deke Dickerson on saxophone, backing vocals, and Danelectro bass. Dickerson also plays guitar on the last tune, an instrumental with Johnny Bartlett.
Fred "Virgil" Turgis