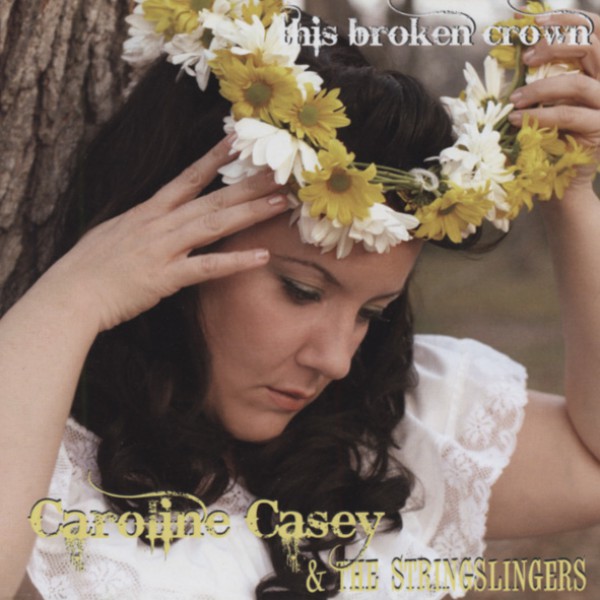 Caroline Casey & her Stringslingers – This Broken Crown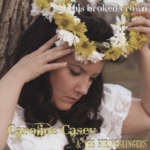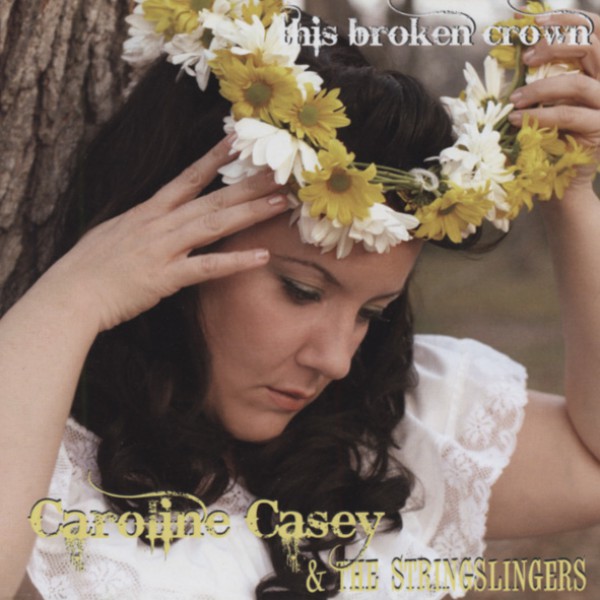 ElToro ETCD3022
Caroline Casey is the second "half" of the Casey Sisters, a rock'n'roll-rockabilly band that released two albums on the Tail label. She makes her solo debut with this album on the Spanish label El Toro.
While her ex-partner in crime Lil' Rachel chose a Rhythm'n'Blues way (check her two fantastic albums, also on ElToro), Caroline, backed by the always excellent Lazy Jumpers, offers here a fine late 50's/early 60's honky tonk/Bakersfield album full of steel guitar (and dobro too), fiddle, twangy guitars and country shuffles on which she wrote every songs but four. Her strong and powerfull (and beautiful) voice perfectly fits the genre.
Of course you're in well known territories but it never sounds artificial, repetitive or "cliché". There are plenty of slight variations that make the album enjoyable from start to finish. "Little Pink Mack" has a truck driver song vibe in it and it makes you dream about a duet with Chris "Sugarball" Sprague. "Used Wedding Ring" is a poignant waltz written by Al Urban. "Treshold" changes the pace and brings a slight touch of Tex-mex with trumpets and castagnets. Another highlight is "Six Empty Bottles" in the vein of "Heartaches By The Number". You'll find a western swing touch with "That Kiss Is There" an uptempo number with excellent piano and fiddle while "Dark Of Night" adds a touch of gospel and "Texas Boogie" closes the album with… a boogie.
Fred "Virgil" Turgis