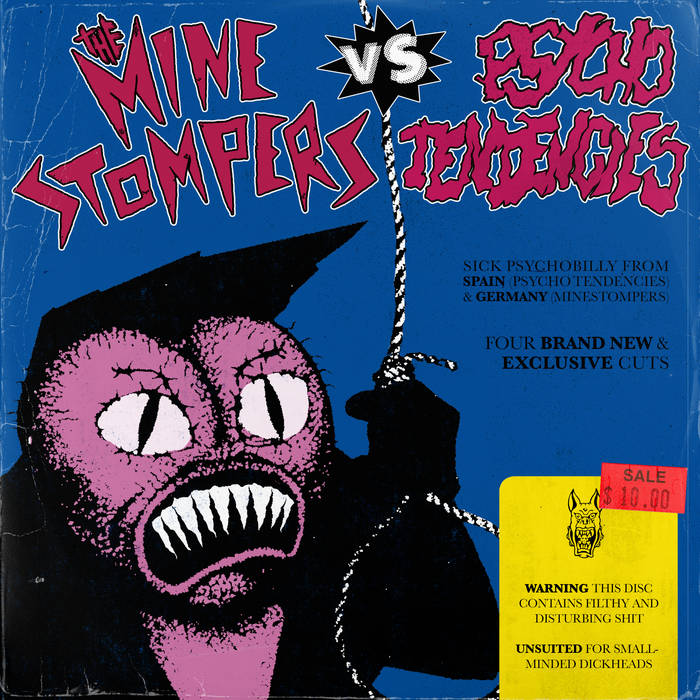 The Minestompers vs Psycho Tendencies
Get stomped Rec GSR 004 [2022]
Minestompers: Satisfier 2.0 – Rim Fire / Psycho Tendencies: Feel the Rop – Run Out Of Weed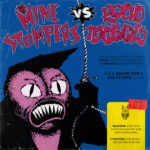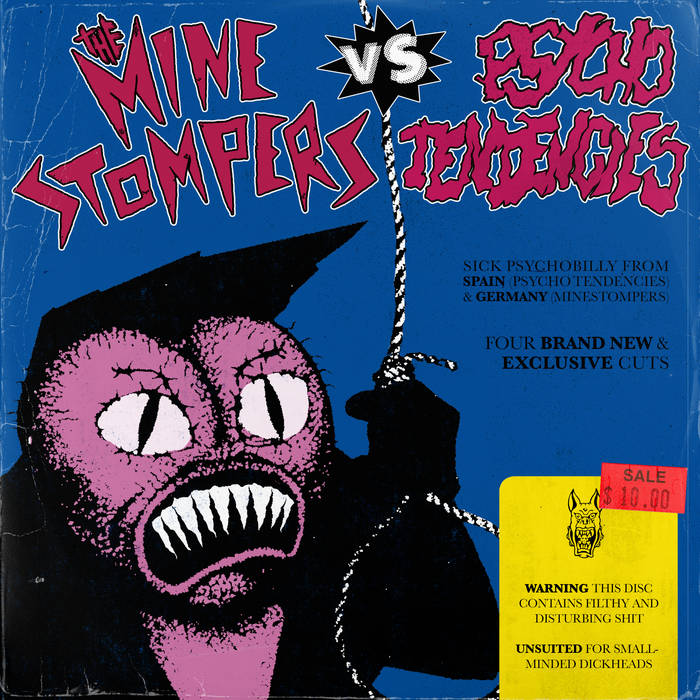 I have already had the opportunity to write all the good things I think about these two groups. So imagine my joy when I received this split-Ep from Get Stomped records. The Minestompers and Psycho Tendencies are two different groups, but this difference works particularly well because the two groups are complementary. And if we have to find a common point between the two groups, apart from the fact that they play a first-rate Psychobilly, it is bad taste, but good bad taste. Who doesn't want to buy a record that says, "unsuited for small-minded dickheads" as a warning?
The Minestompers, from Cologne, play a traditional Psychobilly with an electric bass, which could bring them closer to the Meteors (Wreckin' Crew period) and the first Coffin Nails. Sastifier 2.0 is mid-tempo with a solid drive and benefits from the presence of Boney (from the Rockabilly band Boney & the Shakers) on the backing vocals. Rim Fire is faster. The track alternates purely Psychobilly parts with Rockabilly guitar and darker Garage, almost metal, moments.
Psycho Tendencies are from Barcelona and are also in the old-school vein. After a slow and superb slap bass intro, Feel The Rope alternates jungle drums with fast parts and magnificent guitar work throughout. Run Out Of Weed (these guys know to write about essential subjects) is already, at least for me, a classic. Led by a high-pitched and mean vocal, this wild track takes no prisoner. Clocking at 1'37", you barely have time to realize what is happening to you.
It's been released in Red, Yellow, Green, Blue and Black but don't wait too long; there are only 300 copies available.
https://theminestompers.bandcamp.com/album/the-minestompers-vs-psycho-tendencies-split-ep
---
Psycho Tendencies – Big Foot Stomp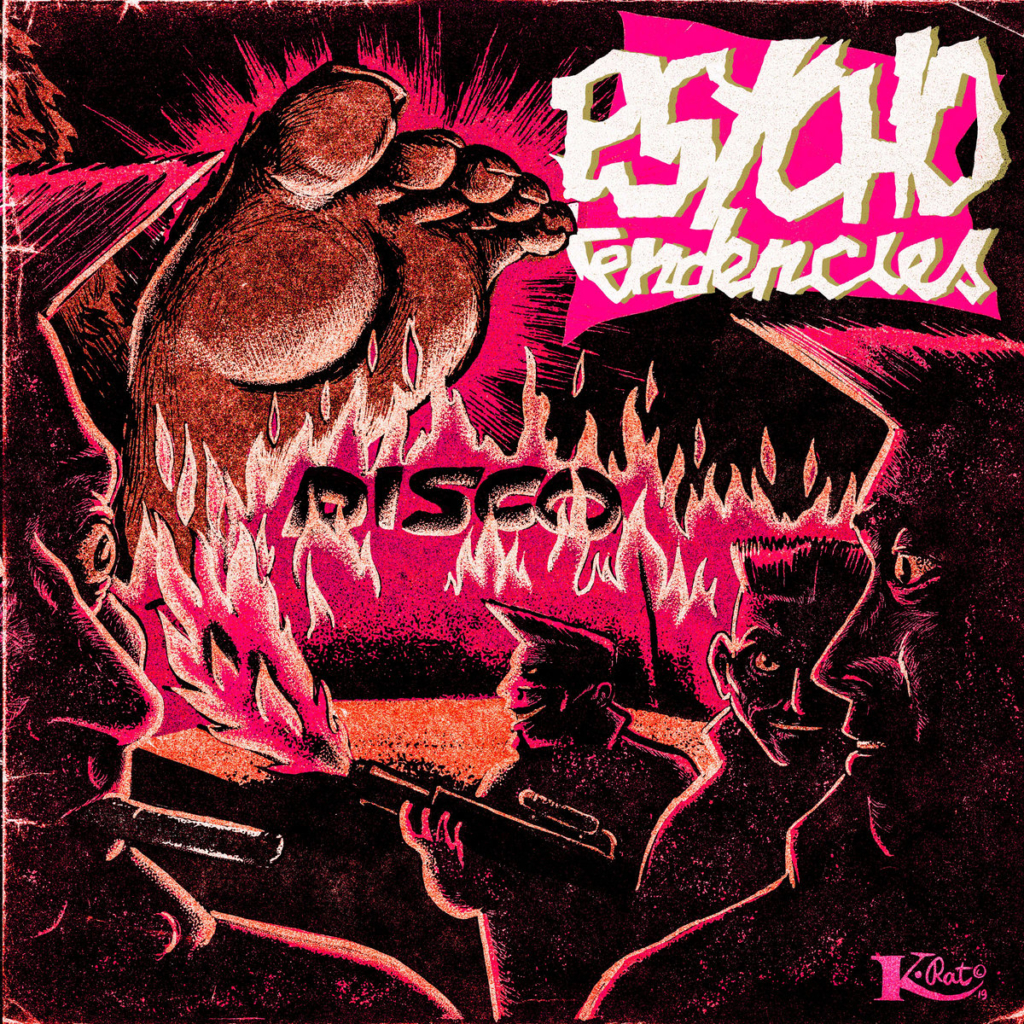 Get Stomped Records [2020]
Bigfoot Stomp / Friday Night / Discos are on fire / Alone in the moon
Psycho Tendencies is a Spanish Psychobilly band, named I suppose from the same name's Raucous compilation. They previously released one studio album and one live recording on cassette. Yes, you read it well, these guys do it the old-school way. The same goes for the music you'll find on this ep, published by the newly created Get Stomped Records from Germany (Martin Grobe from the Minestompers, see below, is behind the label) and limited to 300 copies.
Their singer sings with a hoarse voice that works perfectly well with the tight rhythm section and the clean guitar sound. Kudos to Ivan, their guitar player, who produces a monumental amount of work whether to add meat on the rhythm with intricate patterns or with his fast solos.
The A-side is a bit more Psychobilly and wild, while the B-side shows some hint of neo-Rockabilly. Both are excellent.
Had it been released in the late 80s, my Psychobilly buddies and I would have made an anthem of Friday Night!
The cover designed by King Rat is splendid.
https://psychotendencies.bandcamp.com/
The Radioactive Kid