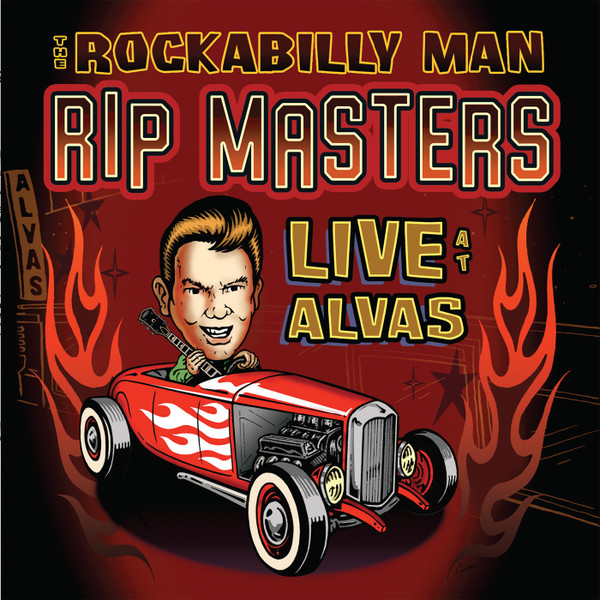 Rip Masters – The Rockabilly Man / Live At Alvas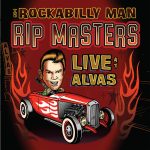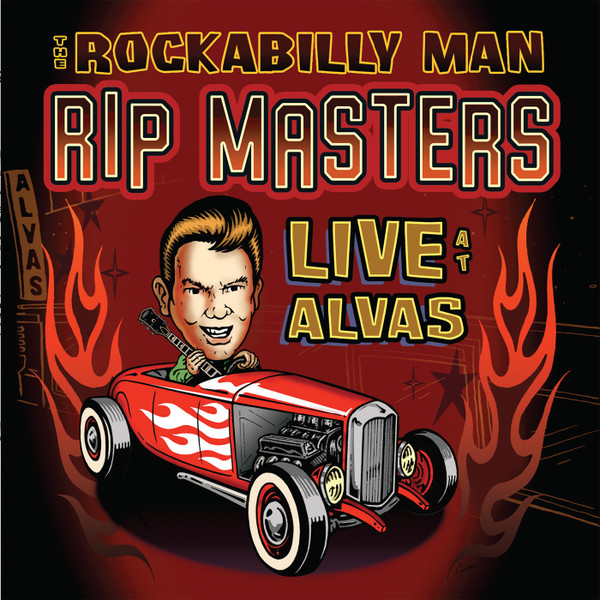 Wondercap Records WCR 07010 [2020]
Rockabilly Music, Cars And Women – Bare Knuckle Piano – Well Well Well – Big Red '57 – Wham Bam Thank You Ma'am – Limousine Daddy – Why Must You Haunt Me – I'm Gonna Walk – Trouble Is Her Name – Cat On The Keys – Don't Dog This Cat – I Was Born To Rock – A Six Pack, A Pizza And A Cheap Motel – Over The Line – Start At The Bottom – Rock Jitterbop 17. Night Road Drive 18. Pounding The Pavement – Get Right Up – Rockabilly Man – Hey Hey Little Girl
Rip Masters is known for his solo stuff and his contribution to many Rollin' Rock artists like Ray Campi, Jimmy Lee Maslon, Tony Conn and Johnny Legend.
He recorded this live album in San Pedro, California, with Buzz Campbell (Hot Rod Lincoln, Lee Rocker) on guitar, John Bazz (Blasters) on bass and John Schwartz on drums.
Masters and the band deliver solid and dynamic performance from start to finish. He cleverly mixes piano-led Rock'n'roll and Boogie Woogie with guitar-driven rockers. The moods are varied too, and leaf through the catalogue of American music. From the piano-pounding Bare Knuckle Piano to the atmospheric Why Must You Haunt Me (some kind of gloomy Chris Isaak) or the melodic Trouble Is Her Name, the threatening Night Road Drive and of course his classic Rockabilly man, he runs through the whole gamut of the Rock'n'roll emotions.
Fred "Virgil" Turgis