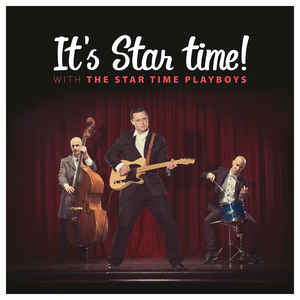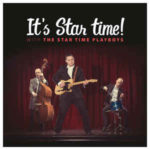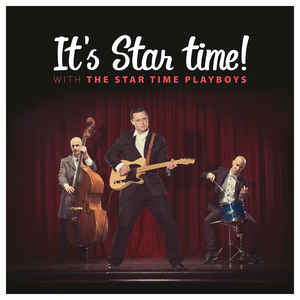 The Star Time PlayBoys – It's star Time
Martin's Garage ‎– ST13-CD-016 [2016]
Barnyard Bob – Sugar Cube – Havana – I'm Surfish – Red Rose Rag – Starless Night – Don't Wait – Swingin' With Zotel
I'm awfully late with taht review and thatt's a shame. I should have reviewed this all instrumental album way much earlier, because it has every quality I ask to this type of records: it's very well played (and I mean extremely well performed) and it's short. I hear you moan "if it's that good why are you happy that it's short?" Well, too often, instrumental albums tends to be repetitive on the long distance with a couple of filler here or there. Nothing like that here, only the best material ended on this platter. This is just perfect.
The Star Time Playboys take their name from Bob Wills' band which is always a plus in my book and come from Slovenia. It's Star Time! is their debut album and it's a superb mix of country jazz that reminds you the likes of Jimmy Bryant and Jimmie Rivers (also Dave Biller). latin beat with a rock feel, hot and fast picking, surf with a blues influence (kinda Link Wray meets Freddie King), 60's influenced instrumental and a definitive rockabilly feel everywhere.
The rhythm section is hot and perfectly support Urban Zotei who instantly made his place among today's great guitar players like the previously mentioned Dave Biller, but also Paul Pigat or Jinx Jones.
I wish to hear more from them in the future and I'd love to hear them try some stuff with a steel guitar.
Fred "Virgil" Turgis