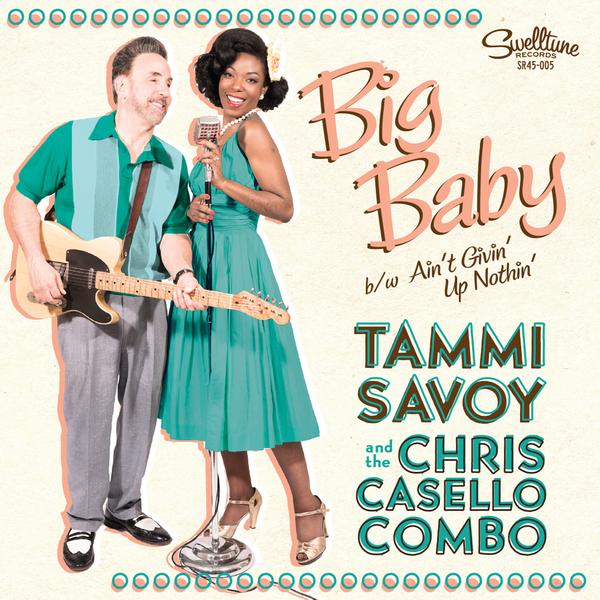 Tammi Savoy & the Chris Casello Combo – Big Baby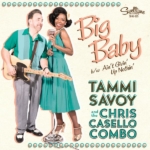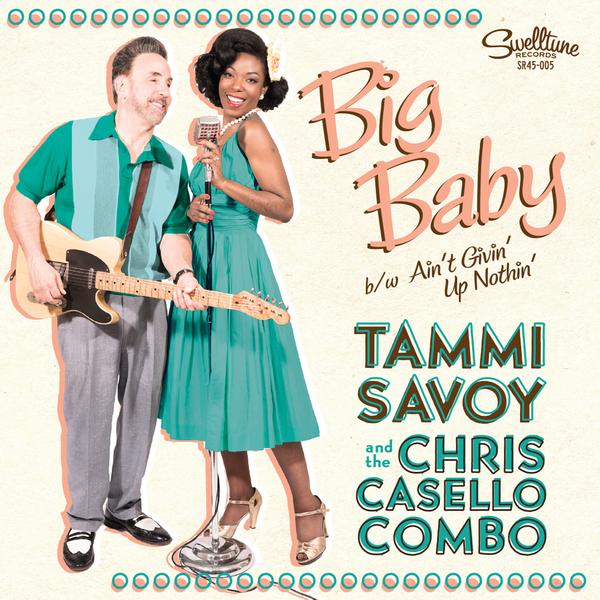 Swelltune 45-005 [2018]
Big Baby – Ain't Givin' Up Nothin'
If you dig Rythm'n'Blues with a rockin' edge, if singers like Ruth Brown and Lavern Baker float your boat, no doubt that you'll jump on this new Swelltune release.
Tammi Savoy has the ideal voice for that genre and with the Chris Casello combo (Chris Casello on guitars, Jesse Woelfel on bass fiddle and Russ DeLuca on drums, maracas & piano) she found the perfect band to back her.
A side is a self penned number. If the song is not that original in its structure, the quality of the singing (did I already tell you that Tammi Savoy had a pretty good voice?), the rhythm section and Casello's scorching guitar solo are more than enough to make it highly enjoyable.
The flip is a cover of Priscilla Bowman's Ain't Givin' Up Nothin'. It's a very good one too with some kind of a Rumba beat and once again great performance by the band.
It's a Swelltune record so you can buy it with confidence.
Fred "Virgil" Turgis
Tammi Savoy on the web and on facebook.

Tammi Savoy & Chris Casello Combo on facebook.
Chris Casello's website can be found here.
Swelltune records' website.