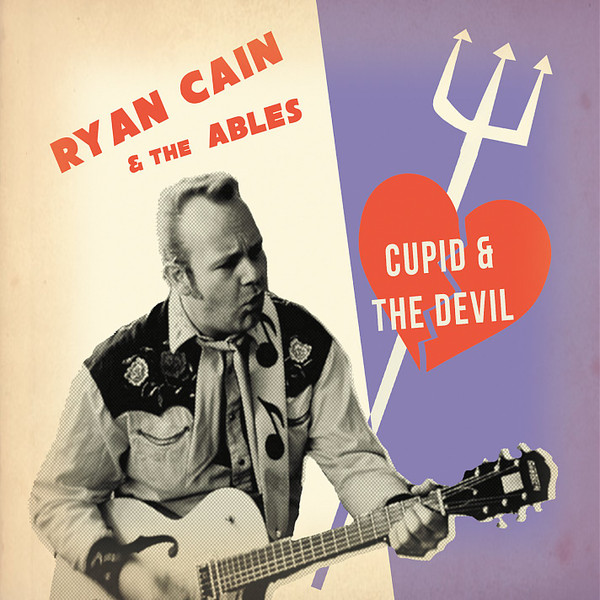 Ryan Cain & the Ables – Cupid and the Devil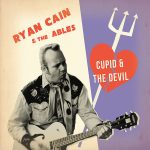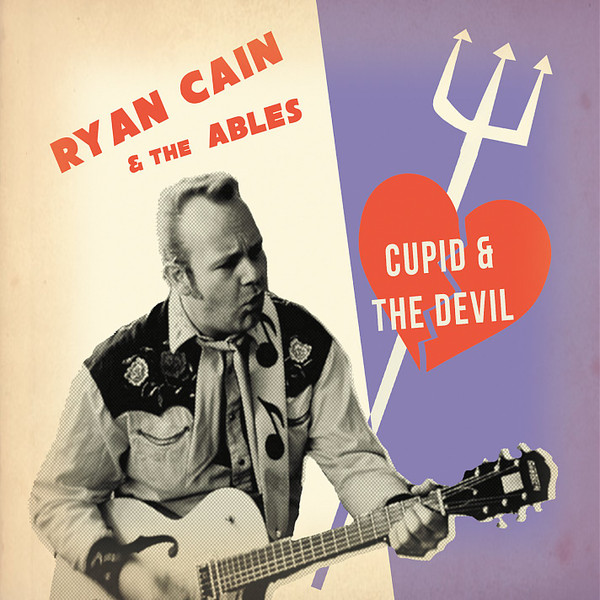 Self released [2016]
Hepcat Habitat – Knots – Drinkin' Wine Spodee Odee – Selfie Of Your Heart – I Call Bullshit – Tears Of Doom – Cupid And The Devil – Waltz Wrong With This Picture – Go Boy Go – Talk To Me – Keep The Change – Kill Devil Hillbilly
Released in 2016, Cupid and the Devil is the second album from Ryan Cain and the Ables after My pistol Rides Shotgun in 2012. Cain formerly played with Ryan Cain and the Chaotics, who had an album on Wild Hare in 2008. Brandon Elmore, who plays bass on this album, also played in the Chaotics.
The opener is a medium Rockabilly number somewhat reminiscent of Johnny Powers. 13 Knots follows. It features a Spanish guitar reminiscent of the Marty Robbins' Gunfighters ballads like El Paso or Big Iron. Next is a cover of Sticks McGhee's Drinkin' Wine, Spo-Dee-O-Dee, though Cain's cover is obviously influenced by Johnny Burnette's. This is not the only song that shows the influence of the Rock'n'Roll Trio. One can also hear it on Go Boy Go as well as the title track and I Call Bullshit, a frantic Rockabilly on which Cain almost ran out of oxygen.
But Cain has the excellent idea to keep things varied. Hence some songs lean more on the country and western side of things, like the Johnny Cash-tinged Keep The Change. Also, Selfie Of Your Heart is a superb country shuffle with a fiddle. And if the opening riff of Tears of Doom sounds like Tomorrow Night, the nasal voice and the fiddle firmly anchor the song in the hillbilly idiom. 
Two ballads complete the set Talk To Me and Waltz Wrong with This Picture which only lacks the Jordanaires to be perfect.
In a surprising manner, the album ends with a Surf instrumental, which is good but sounds a bit out of place.
If you're looking for a traditional-sounding Rockabilly and Rock'n'roll album with country echoes, look no further, Ryan Cain's Cupid and the Devil is perfect for you. It's a perfect album, produced with taste and excellently recorded.
Fred "Virgil" Turgis