Tinez Roots Club – Something You Got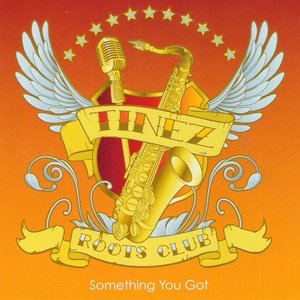 Self-released
Just Be Cool – Something You Got – I Long For You – Lovely Latina – Flat Rat – High Jump – Buick 53 – I Don't Want You No More – More Happiness – She's So Fine – Sweet & 17 – If I Could – Crazy Mule
Do you like tasty guitar licks, juicy saxes backed by a solid rhythm section? If the answer is yes, you'll dig Tinez Roots Club. This combo comes from the Netherland and features Martijn "Tinez" Van Toor on vocals and saxophones (baritone and tenor), Jan Kanis on guitar, Frans Hellemans on double-bass and Hoffner bass and Pieter Bakker on drums. With 13 originals, this self-released debut album is awe-inspiring. Mostly instrumental, you go from hot New Orleans rhythm with the opening track to "Lovely Latina," a nod to the Champ's Tequila. You'll also find some fast-paced numbers (Something You Got, Crazy Mule) and great rockers (Flat Rat). The songs with vocals are good too like the rockin' She's So Fine (with a screamin' sax), though some have the voice a little bit buried in the mix. I particularly enjoyed the country-meets-Fats Domino "I Don't Want You No More" and "If I Could," a Delta blues sung by Jan Kanis. Great debut, guys!
Fred "Virgil" Turgis
Share the post "Tinez Roots Club"