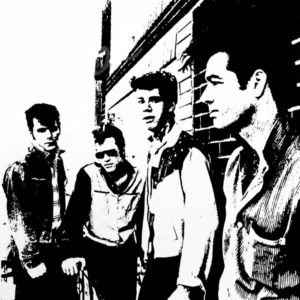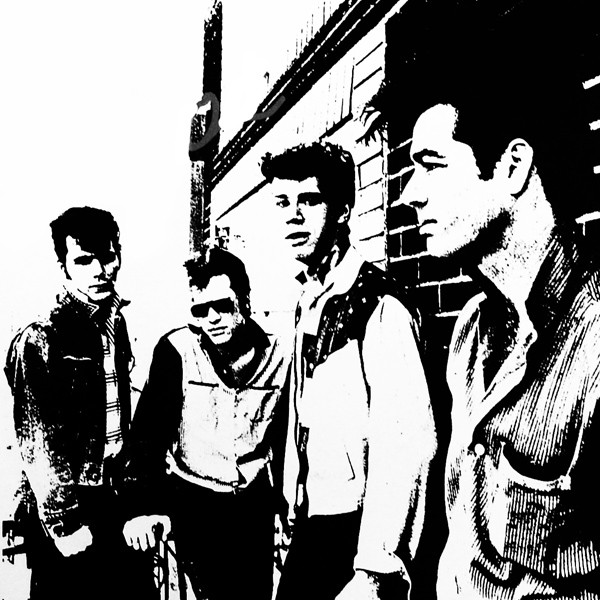 Coming from New Jersey, The Whyos were Mike Girao (guitar), Tim Gorell (vocal), Brian Post (bass guitar) and Joe Geary (drums). They released an album on Dutch Rockhouse label in 1984  with additionnal musicians Mike Baumann (p) and Chris Galli (sax) who also appeared on stage with the band.
They became very popular in New Jersey in clubs in the 80's, opening for Marshall Crenshaw and the Stray Cats.
They also signed a Capital record contract for a year but no album was released.
Their brand of neo-rockabilly was cleaner than many other acts and showed some new wave influenced.
They also did a cover of a Led Zeppelin song for a tribute record and their song "1-2-3-4" appeared on The Dirt Club Compilation.
Bassist Brian Post sadly passed away in 2012.

Albums
The Whyos, Rockhouse Records, 1984
Singles & EPs
Full Arms And An Empty Heart / Onetwothreefour, Rockhouse Records SP 8408, 1984
Full Arms And An Empty Heart, Fake Doom Records FDR 004, 1984
Talk To Me Like The Rain, Rockhouse Records SP 8502, 1985
Share the post "The Whyos"