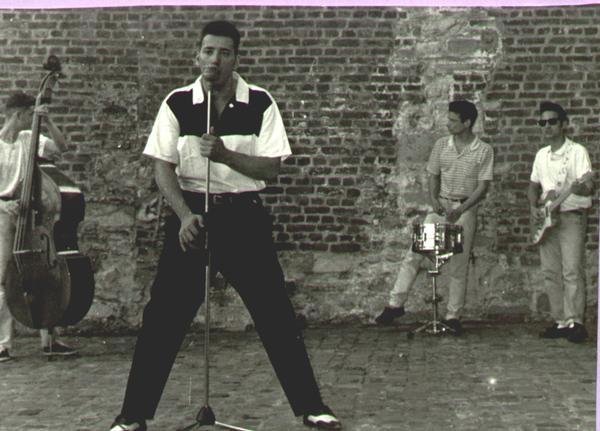 The Tiger Men formed in the second half of the 80's in Belgium with well known name on the local scene coming from the Red Monkeys and the Swampy's. They were Michel Texier aka Texas : vocals / guitar, Thierry Dupuis : doublebass, Saki : guitar and Gilbert : drums.
They recorded one album ("Tiger Men") for Kix4u. 
In the early 90's Texas moved to Bruxelles and left the Tiger Men. They carried on with a new singer, Fabrisio, and a new drummer Jean but split around 1992.  They evolved into The Raggin' Stuff to play White Rock.
The Tiger Men – s/t
Kix4U – KIX3364
Chuck Style ~ Uranium Rock ~ Johnny Was A Bad Boy ~ Tiger Stomp ~ Crawdad Hole ~ Shake Your Hips ~ Gone Gone Gone ~ I Will Miss You ~ I'll Go On My Way ~ Chris Baboon ~ Love In A Coffin ~ Hit The Road Jack ~ Wild Child ~ Shake Your Money Maker ~ Tiger Man ~ My Babe
The Tigermen were an Belgian quartet from the early 90's. They played a majority of up-tempo neo rockabillies with clean electric guitar, slap bass to the fore and light drums. If not very always original (half of the songs are covers and many of the 16 titles have similar tempo which is a bit monotonous) and despite a limited voice the result is rather pleasant. Highlights are "Johnny Was A Bad Boy", a slow bluesy-jazz number with harp that sounds like a cross between Restless, the Wild Ones and Vaya Con Dios, "Tiger Stomp" an instrumental in the vein of Crazy Cavan's "Crazy Rhythm",the melancholic "Gone Gone Gone" and the almost psychobilly "Love In A Coffin" that reminds of the Long Tall Texans.
Too bad some covers are just fillers (My Babe, Shake Your Money Maker, Tiger Man…) and reduce the quality of the final result.
Fred "Virgil" Turgis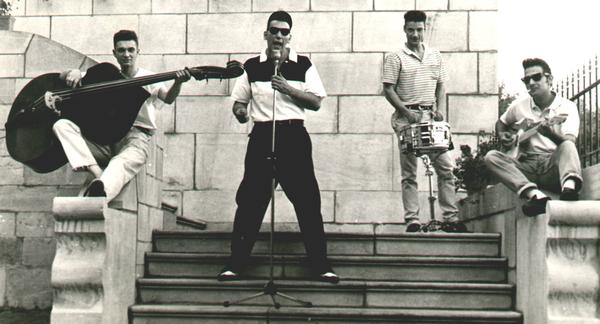 Share the post "Tiger Men (the)"