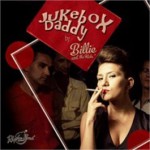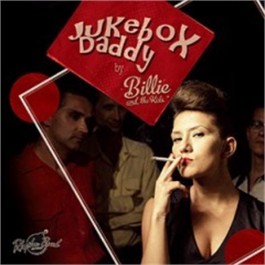 Rhythm Bomb Records – RBR 5757 [2014]
Scorched – Your First Kiss – Bumble Bee – Jukebox Daddy – Blueprint Of My Heart – Maybe – It's Wrong – How Can You Leave A Man Like This – I've Got A Feelin' – Lonely Days – Come On and Fool Around With Me – You're Gonna Be Sorry – Need You Tonight – Your Love – Tough – I'm Wise – I Thought I Told You Not To Tell 'em
I realised that this one was on my list of record to review for quite a long time and I quickly put it in the player. After a few bars of the first song I thought I had made a mistake, the sound I hear didn't match the picture I saw on the booklet. How could a strong and "black" voice like that come from such a young and frail lady? I double checked, pinched me (one never knows) but I soon had to admit the reality: Billie & the Kids don't come from New Orleans but from Zagreb, Croatia and Jukebox Daddy has not been recorded for Savoy or Modern in the fifties but for Rhythm Bomb in 2013.
These boys (piano, guitar, double bass, drums and three saxes as well as a couple of guests) and girl nailed the sound of their favourite records (Etta James, Ruth Brown, Varetta Dillard) perfectly and make it sound natural. It's due to their musicianship and ease, but mostly to their ten originals penned by Jurica Stelma, the band's bassist that include ballads, boppers, jumpers and some latin too.
Don't miss it.
Fred "Virgil" Turgis